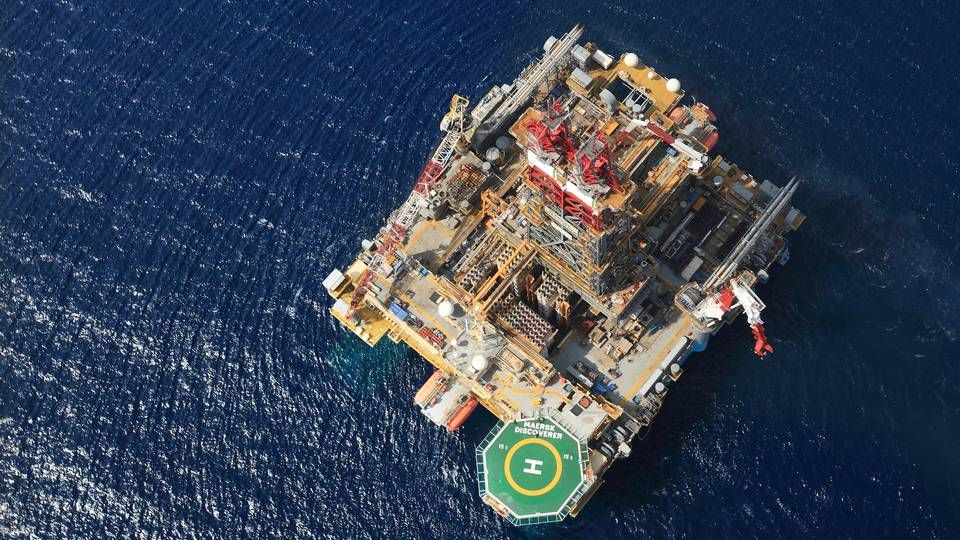 The merger of Noble Corporation and Maersk Drilling is expected to bring in annual synergy effects of USD 125 million.
And the synergies, which are pure cost synergies, will come relatively quickly, says Robert Eifler, CEO of Noble and coming CEO of the merged company, at a teleconference on Wednesday afternoon.
"We expect the synergies to be front end loaded and fully realized after two years," the CEO says.
He expects the merger to generate massive value for shareholders in both companies, partly due to the ability to generate free cash flow combined with a low debt factor.
"Both companies will have positive free cash flows in 2022, and the total free cash flows could hit USD 375 million from 2023 onwards," Eifler says.
He adds that 33 of the combined company's total of 39 rigs and drilling vessels will be in operation from day one, and that the company's utilization rate is above selected competitors historically.
Noble shareholder critical of merger and value estimation
Not everyone is as enthused about the merger, however, and it will require the shareholders' approval.
Among the reluctant is SD Standard Drilling, a shareholder in Noble, whose chair, Martin Nes, is critical of the distribution of ownership in the consolidated company.
Men vi (...) er bekymret for det foreslåede fusionsforhold og vil overveje at stemme imod transaktionen
"Standard Drilling fully supports industry consolidations in the offshore drilling market. However, we, and other shareholders who have contacted us, are concerned about the proposed merger and will consider voting against the transaction," said Martin Nes in a letter sent to the board of directors at Noble Corporation on Wednesday, according to industry media Offshore Engineer.
As part of the merger, the two companies' shareholders will each receive an ownership share of 50 percent of the merged company. According to Martin Nes, however, the agreement entails a split of 40 percent in enterprise value for Noble and 60 percent for Maersk Drilling and a premium of 30 percent to Maersk shareholders in relation to Tuesday's closing price for the stock.
"We argue that the value of 7G floaters, of which Noble has seven, should be comparable to the CJ70 jackups, of which Maerks Drilling has five. This is due to better rates and utilization currently in the floater market. Against this background, we argue that the gross values in the two companies are similar," Nes writes.
Critic owns 1 percent of shares
In March 2021, Standard Drilling bought 500,000 shared, corresponding to an ownership of 1 percent of Noble Corp.
The merger between Noble and Maersk Drilling has been approved by the boards of both companies and by the three largest shareholders of Noble, which account for an ownership of 53 percent of the share capital. On the part of Maersk Drilling, the merger has received backing from APMH Invest, which has an ownership of 42 percent.
Maersk family left with a fifth of Noble following merger
Maersk Drilling merges with US-based Noble
Maersk Drilling CEO still keeping an eye out for a market with healthy rates