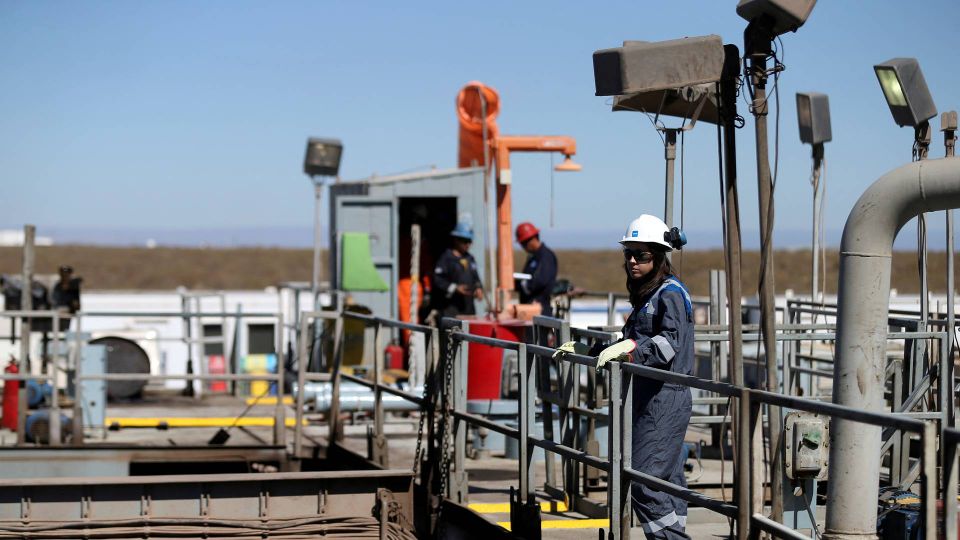 Oil prices are virtually unchanged Wednesday morning.
For the first time since April, oil prices dipped below USD 100 per barrel, and new US inflation data could weaken the market, writes Reuters.
A barrel of European benchmark crude Brent costs USD 99.47 Wednesday morning against USD 99.94 Tuesday afternoon. US counterpart West Texas Intermediate trades concurrently at USD 95.69 against USD 96.73 Tuesday afternoon.
Several investors are choosing to shed their oil positions due to concerns that the substantial rate hikes will result in a global recession, inevitably affecting oil demand.
At the same time, there are also concerns that interest rate increases will push up the value of the dollar, further undermining the oil prices.
"Lingering recession fears continue to hit the market, whilst the strength of the USD and flare-up in Covid cases in parts of China is certainly not helping," head of commodities strategy at ING Warren Patterson tells Reuters.
Meanwhile, managing partner of SPI Asset Management Stephen Innes points to a report coming out later today, which will provide an overview of the red-hot consumer prices in the US.
According to Reuters, economists expect that the figures will show an acceleration of US inflation by as much as 8.8%.
On Wednesday, US President Joe Biden will pay a visit to the Middle East, where he will reportedly ask Saudi Arabian and other oil outfits to boost output in order to keep prices in check, reports Reuters.
A monthly report by the Organization of the Petroleum Exporting Countries shows that global demand for oil is expected to rise in 2023, and that the market will remain tight. Specifically, OPEC estimates that members need to put out an additional 900,000 barrels of oil per day next year to balance the market.
English edit: Christoffer Østergaard
Oil sinks on demand concerns as IEA sees energy crisis enduring
Oil drops as China's Covid resurgence overshadows tight market
Oil heads for weekly loss as growth fears trump supply tightness