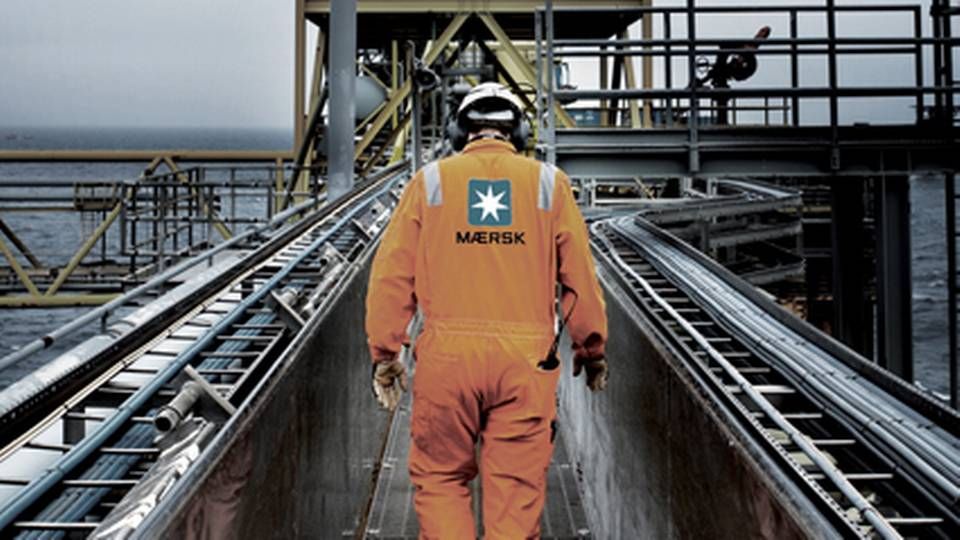 Maersk Oil no longer has strong faith in the Brazilian market and is therefore revising its strategy, says A.P. Moeller-Maersk in a corporate statement to the stock exchange.
It turns out that the company's oil fields are no longer worth as much as originally expected, and this has resulted in a USD 1.7 billion impairment on its oil activities in the market.
In July 2011 Maersk Oil and Gas - Maersk Oil - purchased stakes in three Brazilian blocks for USD 2.4 billion from SK Energy. But according to the statement, Maersk Oil "will no longer pursue growth or operatorship for its business in Brazil," and the company has therefore divested its stake in the minor Polvo field to independent Brazilian operator HRT O&G Exploracao e Producao de Petroleo Ltda.
Do you want to stay up to date on the latest developments in International shipping? Subscribe to our newsletter – the first 40 days are free
The sale is subject to regulatory approvals and caused by a disappointing development in the fields, which turned out to contain far less oil than originally expected at the acquisition. As such, the group has decided to perform a USD 1.7 billion impairment on the book value of Maersk Oil's Brazilian activities, down to just USD 0.6 billion. This will be included in the group's result for the second quarter.
Group CEO Nils Smedegaard Andersen says:
"The SK Energy Investment was made at a time when the outlook for the oil industry and oil prices were more positive than today and we had growth ambitions for our Brazilian oil business. We have now adapted our strategy to the situation we see today, but it is of course clearly unsatisfactory that the oil volumes in the acquired fields Itaipu and Wahoo after appraisal drillings have proved to be in the low end of our original expectations. Going forward, this strategy adjustment and value impairment allow Maersk Oil to fully focus on its growth strategy."
According to Maersk Oil, the other fields, Wahoo and Itaipu, hold significant potential resources and the operators here are expected to present profitable development plans at a later stage. But as CEO Nils Smedegaard Andersen states, the fields will have a far lower value than originally expected.
"And additional adverse impacts from increased development costs and lower oil price also must be expected," says A.P. Moeller-Maersk.
Do you want to stay up to date on the latest developments in International shipping? Subscribe to our newsletter – the first 40 days are free
This will not impact the group's underlying result for 2014, which is still estimated to be around USD 4 billion, and the group's result is still expected to be significantly above last year's result.
The revised assessment of the Brazilian assets will not impact Maersk Oil's long term development plans, says the company, as volumes from the Brazilian fields were not included in these plans.
Supply disappointment and accusations of corruption
The conglomerate's oil unit is not the only one left disappointed by the developments in Brazil. Maersk Supply Service has also expressed regrets related to this development, which has come extremely short of meeting the expectations of the market.
"Brazil has been a negative surprise to many in terms of developments. We're very much seeing the general trend with oil countries becoming increasingly protective of their offshore work and oil extraction. This is a challenge for us in countries such as Brazil, West Africa, and many other places in the Far East and Australia," Maersk Supply Service CEO Carsten Plougmann Andersen told ShippingWatch earlier this year.
Maersk Supply Service tells ShippingWatch today that Maersk Oil's decision will not impact Maersk Supply Service, which does not work for the sister company in Brazil. CEO Carsten Plougmann Andersen says that the carrier's disappointment in Brazil remains intact, but that the market continues to be extremely important to Maersk Supply Service.
Maersk Oil: Important milestone in Northern Iraq
Maersk Supply Service wins million-dollar contract in Brazil
Maersk Oil opens important market for Rambøll