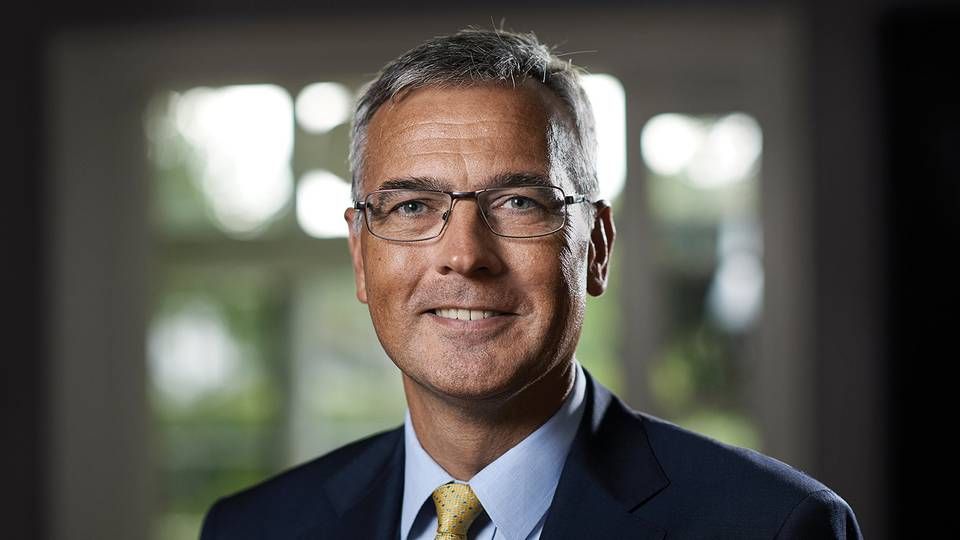 Maersk Drilling is working hard to secure contracts for two drilling vessels set for delivery later this year. Earlier deadlines for when A.P. Moeller-Maersk's drilling division planned to have contracts in place for the drilling vessels have been exceeded and the company is now working at full steam to ensure that the rigs will not be delivered to lie idle.
Maersk and BP will soon unveil new super-rig
In 2011 Maersk Drilling ordered a total of four high-tech drilling vessels that can drill for oil at extreme water depths. The two first are deployed on solid long-term contracts in the Gulf of Mexico for ExxonMobil and ConocoPhillips, respectively, but the last two - scheduled for delivery in September and October - have yet to find contracts.
"We've previously stated that we would have liked to secure contracts for them by this spring. And I've even said that I would have liked to have them on contracts last year, because I always prefer landing the contracts as early as possible," Claus V. Hemmingsen, CEO of Maersk Drilling, tells Ritzau Finans, adding:
"We're working constantly on this and we're speaking to several oil companies."
However, the market for deepwater rigs is in the midst of a brief slowdown, which means that contracts are hard to come by. Norwegian bank DNB, a major player in financing for the offshore industry, estimates that 60 deepwater rigs and drilling vessels will enter the market ahead of late 2015, though the bank only sees demand for 20 of them.
Maersk Drilling signs contract with Wärtsilä
"Of course it's always a question of how low you're willing to put the price. But there's a temporary overcapacity in the market right now and almost zero contracts to land," says Claus V. Hemmingsen.
In the event that the there are still no contracts for the ships when they are delivered, Drilling has two options. The company can either keep the rigs fully manned and ready to work, or the rigs can be unmanned and idled, so-called "cold stacking."
Maersk Drilling puts a date on new super-rigs
"It's quite a big move to decide to cut oneself off from potential contracts by cold stacking a rig, so we're not even thinking about that. You also have to keep in mind that they haven't even been delivered yet, and we're still working on potential contracts," says Claus V. Hemmingsen, before finishing:
"We're aiming to keep the organization completely on its toes and securing projects for these two drilling vessels. Maybe with a slightly lower daily rate and a lower profit, but still with a very solid profit. So a cold stacking of these vessels is not at all on the radar," he says.
Maersk Drilling owns and operates drilling rigs under A.P. Moeller-Maersk. The division has a combined fleet of 25 drilling rigs and drilling vessels. Maersk Drilling had a 2013 revenue of USD 1.97 billion and a net result, NOPAT, of USD 528 million.
The ambition is for Maersk Drilling to achieve a net result of at least USD 1 billion by 2018, and to reach 30 rigs in order to become of the world's leading players in the market.
Read more about Maersk Drilling
Maersk Drilling: We will keep investing
Maersk Drilling lands new contract