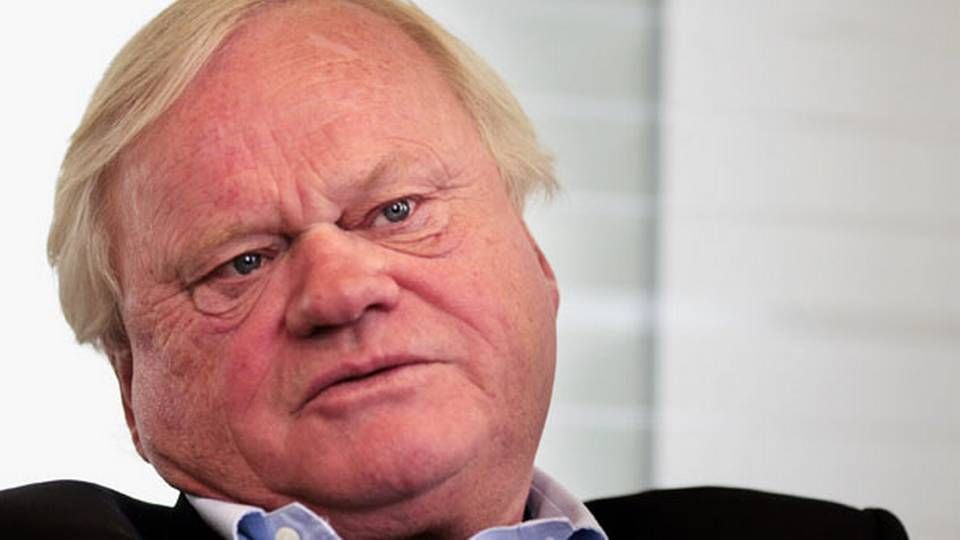 LONDON
Even for John Fredriksen, the deal with Russian Rosneft is more than what the wealthy shipping and oil magnate is used to.
"This is a big and important deal that ensures employment for our company," says John Fredriksen when ShippingWatch meets the colorful and controversial shipowner and oil magnate in London on Friday morning last week. Only a few hours have gone by since the giant deal was announced through the Oslo Stock Exchange, and the now 70 year old John Fredriksen is booked with meetings for the rest of the day.
Do you want to stay up to date on the latest developments in International shipping? Subscribe to our newsletter – the first 40 days are free
The deal means that John Fredriksen-owned North Atlantic Drilling will buy no less than 150 rigs from state-owned Russian oil company Rosneft. This concerns a significant part of Rosneft's fleet of land-based rigs in Russia. The deal with the Russians also includes five-year contracts with Rosneft. Back in May of this year the two companies announced a preliminary agreement aimed at investments and collaboration, just as the two new partners signed binding offshore contracts in late July.
Rosneft part of North Atlantic
In return, Rosneft will become part of the North Atlantic Drilling ownership, though Seadrill will continue to own half the shares in the company.
Russians entering Fredriksen's Seadrill group
Even though John Fredriksen is probably more widely known as a shipowner, his vast fortune has primarily been amassed through his ownership of Seadrill. He is currently one of the richest persons in the world within the offshore and shipping segment.
The deal with the Russian energy company comes at a time when the EU and the US have introduced sanctions against the Russian energy sector as well as specific individuals, not least key personalities in the country's energy sector. But North Atlantic refers to the fact that the deals were made prior to this, and that they were announced already back in May. One of the persons added to the EU sanction list one month ago is Rosneft CEO Igor Sechins. He told Russian Rossiya 24 TV in May that Rosneft could acquire up to half of Seadrill over time. He also implied that Fredriksen could expand his presence in Russia.
Owns 28 percent of Seadrill
In addition to offices in London and Oslo, John Fredriksen's conglomerate of companies, such as Seadrill and carrier Frontline, are based in Bermuda, where the companies are also registered.
Norwegian-Cypriot John Fredriksen is majority shareholder in Seadrill, owning 28 percent of the share capital through family company Hemen. The company has an estimated market value of around USD 17.7 billion, and is listed on the Oslo and New York stock exchanges.
Do you want to stay up to date on the latest developments in International shipping? Subscribe to our newsletter – the first 40 days are free
John Fredriksen in giant deal with Russian Rosneft
Concerns about Rosneft deal at North Atlantic Drilling
Rosneft secured two contracts prior to sanctions