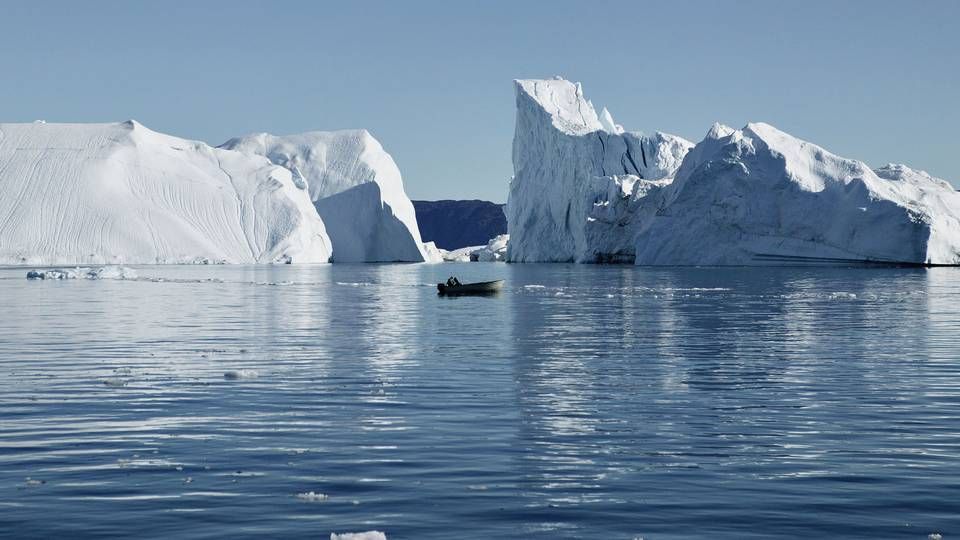 The great expectations for an oil adventure in Greenland seem to dwindle for Maersk Oil.
This becomes clear after the company recently requested another two years to think about drilling for oil in the Tooq license in Greenland's Block 9 in Baffin Bay.
"Maersk Oil and our partners, Tullow Oil, have reached an agreement with the authorities in Greenland to extend the current deal period in Block 9 by two years. This extension means that Maersk Oil will have more time to evaluate the commercial aspect before reaching a final decision on drillings," says the company on Tuesday in an email to EnergiWatch.
Do you want to stay up to date on the latest developments in International shipping? Subscribe to our newsletter – the first 40 days are free
In relation to the company's Capital Markets Day back in 2012, Head of Exploration Lars Nydahl Jørgensen stated that the company would decide in late 2014 whether to drill for oil or not.
Maersk won the license in 2010.
Partner facing severe pressure
Baffin Bay is located in the northwestern part of Greenland's waters and Maersk holds the drilling license together with two other companies. The British oil company Tullow Oil owns 40 percent of the license while state-owned Greenlandic company Nunaoil owns 12.5 percent.
Sliding oil price makes Maersk reconsider strategy
Maersk's presence in Block 9 has been criticized by several environmental organizations because the oil is difficult to access and a spill would be disastrous to the ecosystem surrounding Greenland and the Arctic. This is due to factors that include the low temperatures, which makes it impossible for the oil to evaporate, as can happen in warmer climates.
The difficult conditions surrounding the oil in Greenland and the Arctic also mean that investments in new drillings need to be extremely big, and as such, a postponement of Maersk Oil's decision concerning Arctic drillings is not unique.
Maersk starts oil hunt in the Norwegian Sea
In the last six months, several major oil companies have decided to divest their licenses in hard to reach places, or they have decided to put their activities on hold, partially due to the extremely low oil prices.
Meanwhile, it is now clear that Maersk Oil's partner, Tullow Oil, had a disastrous 2014.
After a series of failed drillings and major impairments in its exploration division, the company has divested licenses in the North Sea and has openly stated that, instead of targeting inaccessible oil at great depths, the company would try to boost its earnings through easier wells in Africa. By October last year, these problems had strained the company to the extent that its market value had dropped to a six-year low.
Market observers are currently speculating about whether the company is so starved that it will soon be acquired.
Many players have burned their hands on Greenland
The partners in Baffin Bay are not the only oil hunters to find themselves retreating this year in terms of their concessions in Greenland.
Scottish Cairn Energy was very active in the Pitu block off Greenland's west coast in the period 2010-2011, where the company spent up to USD 1.11 billion on fruitless exploration drillings, but the company had been silent about is expectations for the license until August, when CEO Simon Thomson announced that Cairn Energy would attempt to divest its stakes in the block in order to focus instead on less investment intensive projects elsewhere.
Oil price sends offshore shares down in Oslo
Statoil made a similar statement in 2014, where the company announced that exploration activities were going so well elsewhere in the Arctic that the company was not going to perform exploration drillings in Greenland anytime soon. Per October 1st, Statoil held four exploration licenses in the area.
That many oil companies are rethinking about their future in Greenland is confirmed by sources in the oil industry. One of these sources declines to be named in public, but the individual is intimately familiar with the considerations:
Do you want to stay up to date on the latest developments in International shipping? Subscribe to our newsletter – the first 40 days are free
"There's no doubt that many players are rethinking the future. This is not because the oil conjunctures are currently under pressure, as they have, across the board, a future perspective for Greenlandic drilling licenses of 30 to 50 years. As such, demand forecasts on the very long term are the most decisive factor," says the source, adding:
"That being said, one can feel that many companies are taking short-term decisions right now. These considerations primarily concern ownership constellations in the fields at this time."
Maersk's explorations under pressure
Maersk Oil was also forced to perform major impairments in the oil division in 2014.
When the group published its 2nd quarter interim report, impairments for a total USD 1.7 billion helped pull the company's bottom line down to a USD 1.4 billion deficit. The impairment was caused by the fact that the company's licenses in Brazil were worth less than originally estimated.
Maersk Group expects oil price of USD 80-90
Maersk also announced that it had reduced its exploration costs to approximately one fifth of the normal figure.
Even though the company's senior executives still stick to the long-term target, questions have been raised about whether Maersk Oil will be able to realize its ambitions of producing 400,000 barrels a day by 2020. A target that was set back in 2011.
"It is still our ambition to produce 400,000 barrels of oil per day. We still want to do this, but we need to do it in a profitable manner - not aimlessly," said CEO Nils Smedegaard Andersen last year.
Do you want to stay up to date on the latest developments in International shipping? Subscribe to our newsletter – the first 40 days are free
Brazil rejects Maersk Oil's field divestment
Maersk Oil performs massive Brazilian impairment