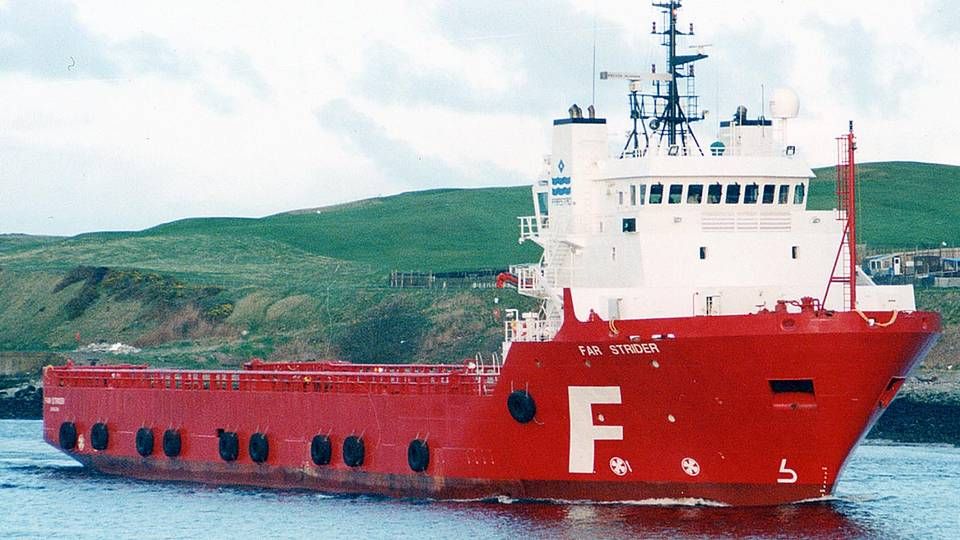 Supply and anchor handling tug vessels left without work in the offshore sector are now piling up in ports, especially along Norway's south and west coasts - and the number of vessels idled by the carriers, either because they are unable to find work or because the current spot rates in the North Sea do not cover operating costs, is rising.
This spring, estimates pointed to around 50 offshore vessels lying idle in and around the North Sea, but this number is likely much higher today, several sources tell ShippingWatch.
Try a free 40-day trial subscription to ShippingWatch
The Norwegian Shipowners' Association, according to head of communications Erik Giercksky, has its own data for August on developments in the number of offshore vessels that have been taken out of service.
Since early spring, major players such as Norway's Farstad, Siem Offshore and Maersk Supply Service have been idling vessels, and the Maersk-owned carrier noted in May, at a point when the company had four vessels idled, that more would follow.
Farstad lands contracts in struggling offshore market
"We are idling another two AHTS vessels because we can see that the current supply exceeds the demand causing unrealistically low daily rates. The move involves Maersk Advancer and Maersk Assister. We have previously idled Maersk Shipper and Maersk Tackler, and all four vessels will be tied up in Invergordon, Scotland":
"We continuously evaluate the situation, and we cannot rule out that it will be necessary to idle more vessels," Søren Karas, Commercial and Strategy Officer at Maersk Supply Service, told ShippingWatch.
Try a free 40-day trial subscription to ShippingWatch
A graphic developed by maritime.no in March illustrated that a majority of the unemployed vessels in the North Sea are located in the area from Arendal on the south coast of Norway and up the country's west coast.
But a much greater level of idling and scrapping of offshore vessels is needed, both in the North Sea and globally, in order to bring some balance back into the market, Erik Tønne, chief analyst at Clarksons Platou Offshore, told ShippingWatch in an interview last month.
"With the current orderbook, if everything is delivered, we project an overcapacity of 500 to 600 vessels during 2016. So we believe we're looking at an overcapacity of around 15-20 percent," he said, referring to offshore supply vessels which covers smaller anchor handling tug supply vessels (AHTS) as well as Platform Supply Vessels (PSV).
Banks approve Siem Offshore's debt plan
The brokerage firm's scenario points to an existing offshore vessel fleet of close to 3,000 ships. Add to this an orderbook of 554 vessels, set for delivery in 2015 and 2016. Demand currently looks set to reach around 2,500 vessels in 2016, and if carriers can live with a utilization rate of some 85 percent of the fleet, the sector still needs to significantly reduce the number of vessels, explained Erik Tønne, stressing that the scenario is still fraught with a large degree of uncertainty.
One of the problems on a global scale in terms of the extremely low scrapping of aged offshore vessels relates to the fact that carriers make too little money selling the vessels to shipbreakers, as these ship types - unlike other segments such as bulk, tanker and container - do not represent notable value due to their low steel content.
Norwegian shipowners: Offshore will get worse in 2016
Clarksons Platou: Offshore carriers must idle ships on large scale
Topaz ready for expansion drive in toxic offshore market
Norwegian lender worried for offshore vessels