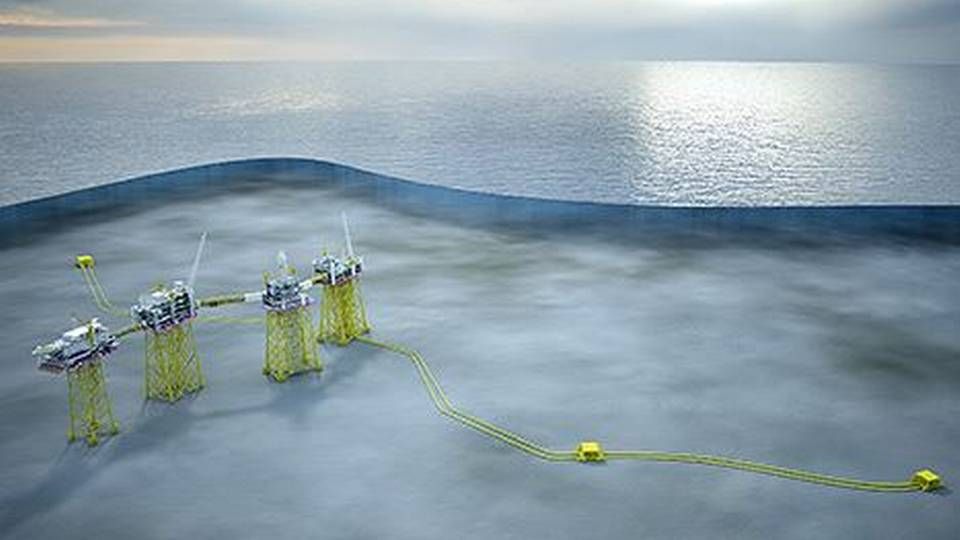 Statoil and Lundin have reached an agreement concerning oil field Edvard Grieg, located on the Norwegian Shelf in the North Sea. Statoil will sell its entire stake of 15 percent to Swedish competitor Lundin Petroleum in return for an increased ownership stake in Lundin, informs the Norwegian oil major on Tuesday.
As such, Statoil looks to have successfully followed its strategy to increase its exposure to the key Johan Sverdrup field, in which Lundin is also a partner. The deal includes the sale of a nine percent ownership stake in the Edvard Grieg oil pipeline and a six percent stake in the Utsirahøyden pipeline, according to the statement. Statoil will also pay USD 68 million in cash to Lundin Petroleum.
When the transaction is completed, Statoil will own around 68.4 million shares in Lundin Petroleum, corresponding to 20.1 percent of the shares and voting rights.
"The increased shareholding in Lundin Petroleum will be an important long term industrial investment for Statoil. The transaction also underlines our long term interest and commitment to the future of the Norwegian Continental Shelf (NCS)," says Hans Jakob Hegge, Executive Vice President and CFO of Statoil.
The new deal comes after Statoil in mid-January purchased 37.1 million shares in Lundin Petroleum, corresponding to a 11.93 percent stake, for around USD 580 million. On this occasion, Statoil stresses that the company fully supported Lundin's strategy and had no plans to increase its stake.
Rejected further sales
However, several observers did not buy this announcement and deemed it more likely that Statoil would try to take over the entire Lundin Petroleum, thus indirectly adding the Swedish company's 22.6 percent stake in Johan Sverdrup to its own 40 percent stake.
At the time, the Lundin family did not look set to sell more shares to Statoil, Chairman Ian Lundin told Dagens Industri.
"The oil prices will return to much higher levels. For us this is the worst time to sell," he said.
Lundin has since then published its 2015 annual report, in which elements such as a major impairment almost doubled the Swedish oil company's deficit to USD 866.3 million from USD 431.9 million dollars in 2014.
And according to Statoil, the new deal happened on Lundin's initiative.
"The two companies will continue to operate independently, and act as separate entities in all licenses on the NCS. Statoil remains supportive of Lundin Petroleum's management, its Board of Directors and strategy," writes Statoil.
The agreement will need to be approved at an extraordinary General Assembly at Lundin in late May as well as by the relevant authorities. Lundin's Board of Directors has unanimously approved the transaction, and the same applies to the Lundin family, according to Statoil. The companies expect to conclude the transaction in July 2016.
Statoil owns 40.3 percent of Johan Sverdrup, and the oil company also serves as operator of the field. Lundin Petroleum has 22.6 percent, Petoro has 17.36, Det norske oljeselskap has 11.57 percent and Maersk Oil owns 8.44 percent.
Norwegian oil company: Sverdrup field will be cheaper
Statoil renews contracts for USD 1.2 billion