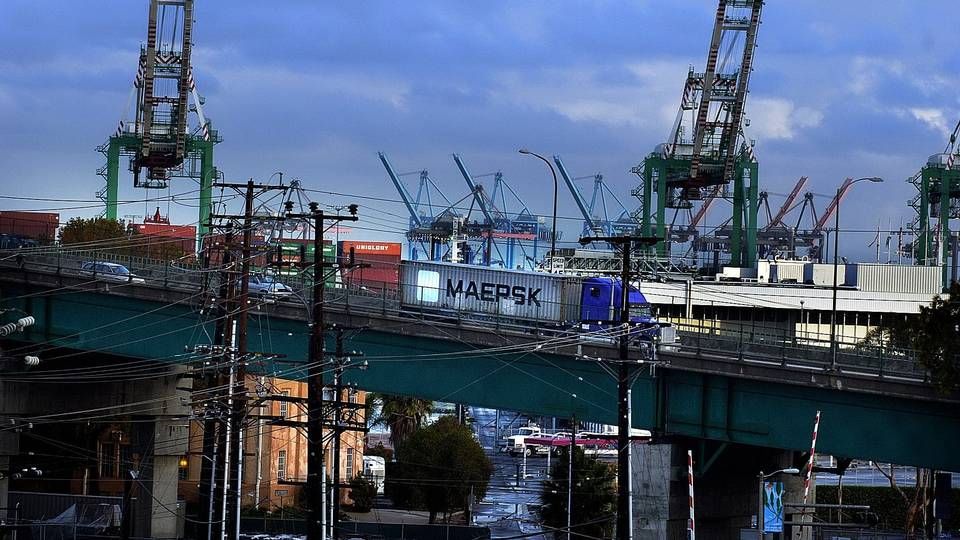 A larger number of containers passed through the world's 30 biggest container ports in the first quarter, according to an analysis by Alphaliner, which shows a total growth of 4.7 percent in the ports judging by volumes handled. But the analyst stresses that this far from indicates a sustainable supply and demand balance in the container market, and that even though the container ports have seen growth the scenario varies greatly depending on global region.
Ten of the 30 container ports are located in China, where they saw 5.1 percent growth in the first quarter, a decline compared to the 7.3 percent growth in the same period the year before. The Chinese Ministry of Transport says that container volumes in the country's ports grew by 5.5 percent, to 45 million teu, during the first three months of the year, while coastal ports grew 6.6 percent and ports located by rivers declined 3.8 percent.
The same scenario applies to the European ports, where Rotterdam, Hamburg, Antwerp and Bremerhaven combined saw a container growth of 2.3 percent in the first quarter, compared to 1.8 percent the year before.
"Although demand growth in North Europe remains modest, the positive growth lends hope for a further recovery in volumes in the rest of the year," says Alphaliner.
Cheap tonnage intensifies competition on intra-Asia
The US ports of Los Angeles-Long Beach and New York-New Jersey noted a growth of 2.9 percent, while the average throughput in the 16 US ports increased by 1.7 percent.
"The throughput growth at other key regions are also showing encouraging signs of recovery, with the five largest South East Asian ports reporting total growth of 3.7 percent in the first quarter against growth of only 0.6 percent last year," says Alphaliner, though the analyst is somewhat less positive in terms of the balance between supply and demand on the container market:
"Despite the encouraging overall growth in demand, the supply and demand balance for the container markets has failed to improve. The growth in the supply of containership capacity (adjusted for vessel idling) has reached 6.5 percent so far this year, with supply continuing to outstrip demand."
The world's ports slowly improving
APM Terminals ready for 50 percent more containers in Gothenburg