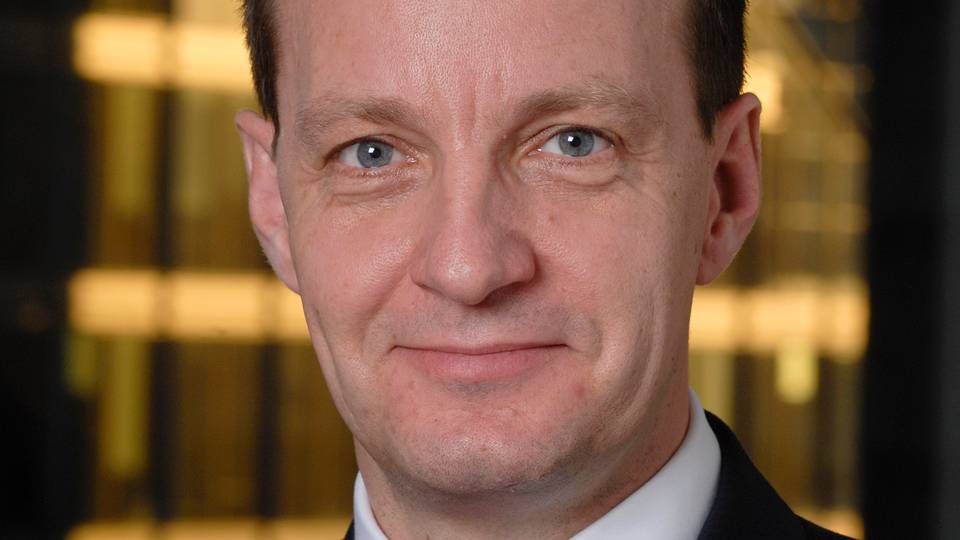 The continued increasing influx of very large vessels at sea around the world, as well as the growing significance of alliances in container shipping, have affected the terminal operators' world in a big way. One of these is DP World, one of the world's four largest terminal operators.
"The thing is that we simply no longer in the same way as before have any exact knowledge of where growth is coming from and from which carriers. A huge change has taken place with the cooperation of especially four syndicates of container shipowners, and this creates the need to have the right ports ready to handle the new mega-vessels, as well as new infrastructure in the form of cranes and improved logistics at hand," Flemming Dalgaard, Senior Vice President for Global Strategy at DP World, tells ShippingWatch.
Do you want to stay up to date on the latest developments in International shipping? Subscribe to our newsletter – the first 40 days are free
One way in which DP World has tried to overcome the challenges has been to invest in, for example, the company's existing port i Southhampton.
"We have established a new berth with mega-cranes. In general, we will have to review the infrastructure and the customs treatments in all the ports. We are in a transition phase where we must not only pay attention to things at sea, but just as much to things on land," says Flemming Dalgaard.
From three to two vessels
He explains that one challenge is that berths, which previously could hold three container ships at the same time, can now only receive two at a time, because the berths are too short for the new vessels.
Although the mega-vessels have been discussed for a long time, the actual amount of ships has still come as a surprise, according to Dalgaard.
"It hasn't been public knowledge for that long, and neither has the fact, that the ships would be that big. We believe that we are in an advantageous position compared to most in this development, because we have built new ports in recent years and invested large sums in for example our ports in London, Korea, Antwerp and Jebel Ali. We have a relatively new portfolio and this will make a difference," says Flemming Dalgaard.
Do you want to stay up to date on the latest developments in International shipping? Subscribe to our newsletter – the first 40 days are free
Another factor that could set DP World apart from the competition is automation, he says:
"Something similar to a mini-revolution has taken place in terms of automation, where I believe that, also due to our new investments, we have been able to pull ahead in the development towards more efficient and safer ports," says Flemming Dalgaard.
Increased competition
DP World presented its annual report for 2014 this week, which showed growth in both revenue and in profits, where it was made clear, that the company grew by 8.9 percent in 2014, while market growth was at 5 percent.
The company increased its net results to USD 675 million from USD 604 million in the previous year. Revenue grew from USD 3.07 billion to USD 3.41 billion.
The growth was primarily due to cuts in costs, investments in rapidly growing markets such as Asia and Dubai, and because regular economic growth was higher in the regions of the Middle East, Europe and the US.
Do you want to stay up to date on the latest developments in International shipping? Subscribe to our newsletter – the first 40 days are free
"Now almost three months of 2015 have passed, and it has been a pretty good start in line with expectations. We believe that we are well positioned to receive extra freight volumes. Last year we opened new terminals in, among other places, Brazil and Jebel Ali, and later in the year we will open in Rotterdam, Turkey and one new terminal in connection to the existing terminal in Mumbai. But the new projects also mean new investments, and this could lead to investments not being visible in the results, because they don't give output until later," says Flemming Dalgaard.
For 2015, DP World has an investment program of between USD 1.4 and 1.7 billion.
The terminal operator is in a field of competitors where the environment has grown tougher. Not to the degree that it affects DP World, which is the world's third or fourth largest terminal operator, depending on how you classify the business. The increased competition has especially taken place, as the two Chinese operators, China Cosco Pacific and China Merchants are looking to expand. This is a plan that has been in place for a few years, but which has grown more visible in the market. Meanwhile Maersk Group's terminal company APM Terminals, along with MSC and CMA's company, in the guise of TIL and Terminal Link, are playing bigger roles in the terminal world.
Russia uninteresting in the short term
In 2012, DP World divested its business in Russia, but since then has considered several times re-entering the country, where the competitor APM Terminals has a large investment in Global Ports.
Do you want to stay up to date on the latest developments in International shipping? Subscribe to our newsletter – the first 40 days are free
In August 2014, Flemming Dalgaard said to ShippingWatch, that DP World is still interested in Russia, and the company still is now in March of 2015, although the sanctions against Russia have been increased, the Russian growth has stifled and Global Ports has presented an annual report affected by the decline.
"I still believe, that Russia is interesting in the long-term with one of Europe's largest populations, but for the time being, we are not considering it. It's still on our radar, but mostly in the back of our mind," says Flemming Dalgaard.
DP World to invest USD 2.6 billion in logistics
DP World exceeded expectations in 2014