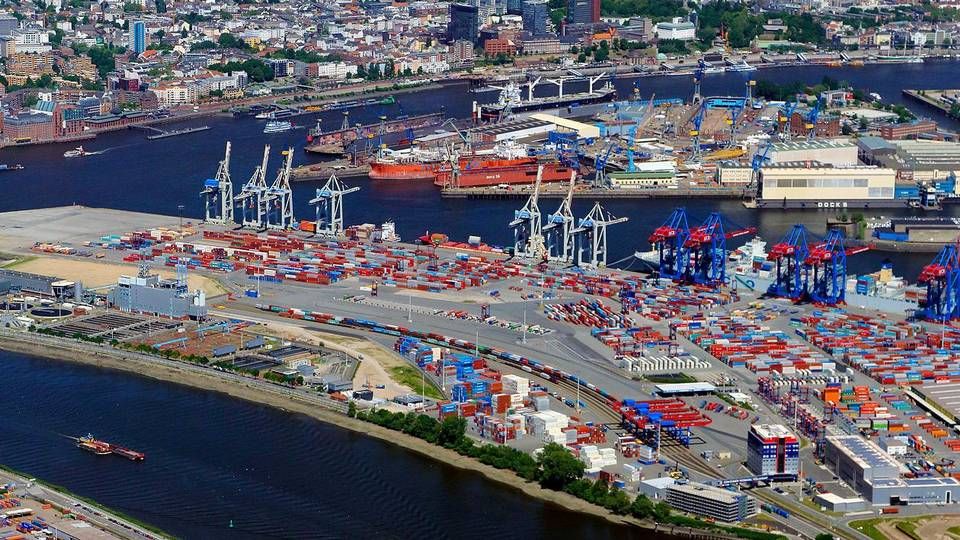 HAMBURG
The crisis in Russia will likely not miss the Port of Hamburg in the year to come, where the port expects a somewhat lower result in 2015 following the economic downturn of the port's second-largest customer, namely the Russian market. That is one expectation of Ingo Egloff, chairman of Port of Hamburg Marketing, which represents the more than 300 businesses that operate in the port.
The Port of Hamburg delivered its best result ever in 2014, a year in which the port handled a total of 145.7 million tons and achieved increases in imports as well as exports, of 4.2 percent and 5.5 percent, respectively.
Do you want to stay up to date on the latest developments in International shipping? Subscribe to our newsletter – the first 40 days are free
"We're facing a very difficult political situation with Russia and Ukraine, and Russia is the port's second-biggest partner after China. It affects the entire Baltic region when there's an economic crisis in Russia, too much transport goes through Finland and the Baltic states, and this will push our result down a bit in 2015," explains Ingo Egloff.
Fewer containers to Russia
In 2014 the port experienced a decline in the container throughput from Germany to Russia of 7.8 percent, while HHLA's terminal in Odessa, Ukraine was also hit by the development. In order to meet a further decline in the coming year, Port of Hamburg is looking into other growth, and Poland is especially interesting in this regard.
"We're focusing especially on Poland this year, because Poland is one the biggest growth markets in Europe. Their export rate is growing at around eight percent annually," says Ingo Egloff (photo), adding that the country's container export to Hamburg between 2012 and 2013 grew 22.6 percent.
"We're currently holding a lot meetings with Polish partners in order to convince the Polish industry that it's better for them to switch to go through Hamburg than Gdansk. Another growth regions is China and Asia, and we're looking at new states such as Malaysia and India, where there's also a very significant growth in container handling."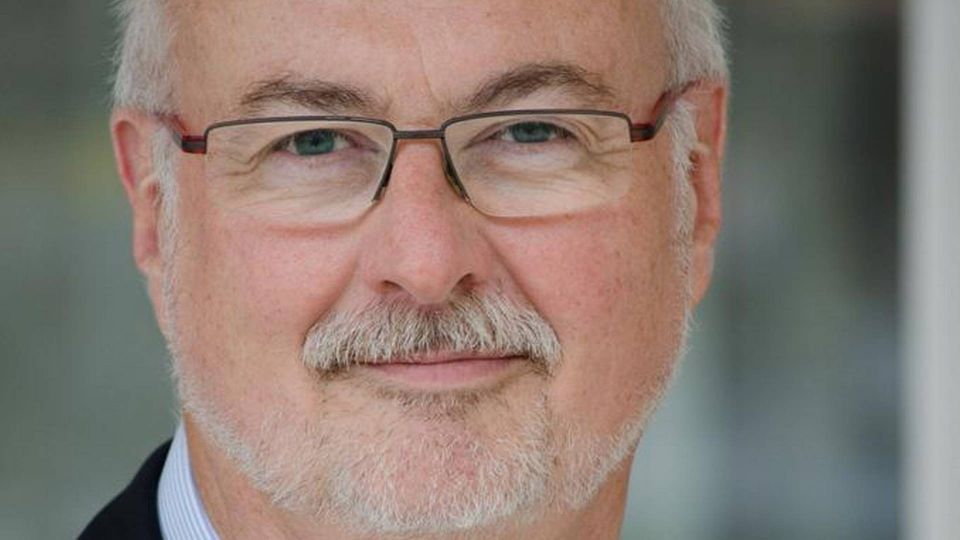 Photo: Port of Hamburg Marketing
As such, the port's representatives are currently meeting with numerous shippers in Poland.
Port of Hamburg is the second-largest container port in Europe, with an annual throughput of 9.76 million teu. The biggest competitors are Rotterdam, number one with around 12.2 million teu, and Antwerp with 8.9 million teu. Looking at all commodities combined, Antwerp surpasses Hamburg, as the Belgian port also handles massive volumes of chemical and oil products, unlike Hamburg.
Canal advantage
According to Ingo Egloff, Hamburg is in a solid position against its competitors, partially due to the South German state of Bavaria, from where a significant portion of the port's container transport is delivered by railroad.
"70 percent of the container transport comes from the railroad, and we plan to increase this portion, as it's better for the environment. On the other major German market, Nordrhein-Westfalia, we have 500,000 teu and we are here a major competitor to Rotterdam and Antwerp," he says, adding that the other two ports also benefit from the Rhine.
Do you want to stay up to date on the latest developments in International shipping? Subscribe to our newsletter – the first 40 days are free
"But then we have the Kiel Canal," he says, referring to the artificial canal that links the North Sea to the Baltic Sea and merges with the Elbe, which represents Hamburg's livelihood.
"If the canal is improved it will benefit Hamburg in a major way, as more and more traffic will go through the Baltic Sea. The German government will use EUR 750 million to build a new lock and dredge the canal, and very pleased with that."
More than 130 feeder services currently use the canal as it represents the shortest distance between Hamburg and Baltic ports such as Gdansk, with which HHLA is looking to increase its cooperation. According to Egloff, a 2,000 teu container ship can save between EUR 50,000 to 100,000 by using the Kiel Canal from Hamburg to the Baltic Sea ports than by going through Rotterdam.
"That's our advantage. We will fight for our position in the Baltic Sea. That's one of the most important areas for Hamburg. The second-most important region is China, from where we get all the cargo, which is loaded onto feeder ships in Hamburg and transported further on into the region," explains Ingo Egloff.
Drewry: Russian crisis casts shadow on Port of Hamburg
Port of Hamburg sustains growth
Port of Hamburg forced to postpone expansion plans