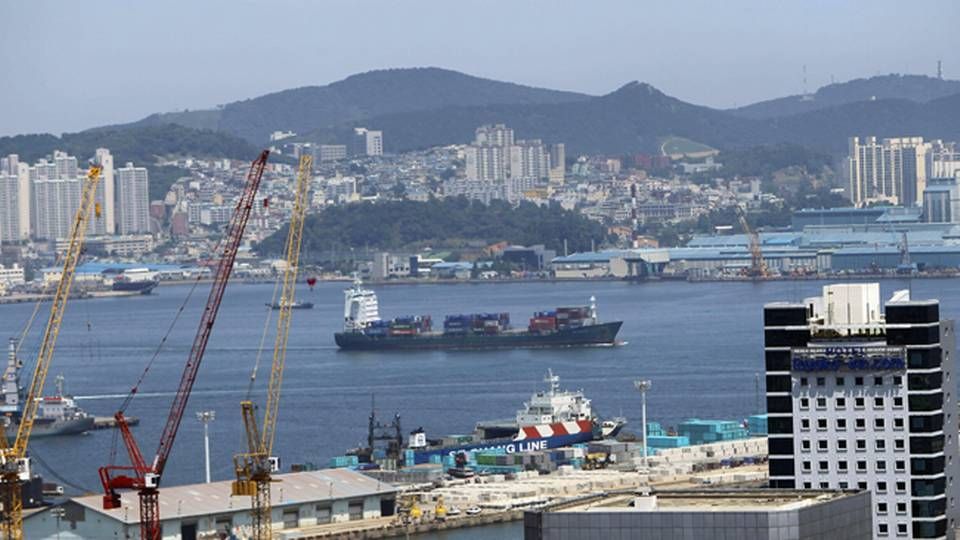 Container volumes going through Busan, South Korea's biggest port and a key shipping hub in Asia, looks set to decline following Hanjin Shipping's collapse back in the late summer this year. And the reshuffle taking place among the container alliances also impacts the port, reports Korea Herald.
According to a report from Korea Maritime Institute, volumes in the Port of Busan will decline by 3.5 percent next year. The port handled 10 million teu in 2015, of which 36.7 percent were distributed on the routes between Asia and the US, and the Asia-Europe routes accounted for 6.7 percent. The report projects that a total 350,000 teu of these volumes will disappear.
"The projection is only based on the three shipping alliances (G6, Ocean 3 og CKYHE), excluding the 2M+H, which has not finalized their shipping line plan. If including the 2M+H, the harbor volume of Busan Port will further drop," reads the report.
Port of Busan is the world's sixth-largest container port, and a majority of the port's volumes consist of cargo being shipped to northern China.
Previous projections indicated that the collapse of Hanjin Shipping would not have a decisive impact on Busa, but according to the report, this scenario has changed.
Hanjin brings one of world's busiest terminals close to standstill
Maersk Line increases capacity after Hanjin collapse
Here is the timeline for Hanjin Shipping's collapse