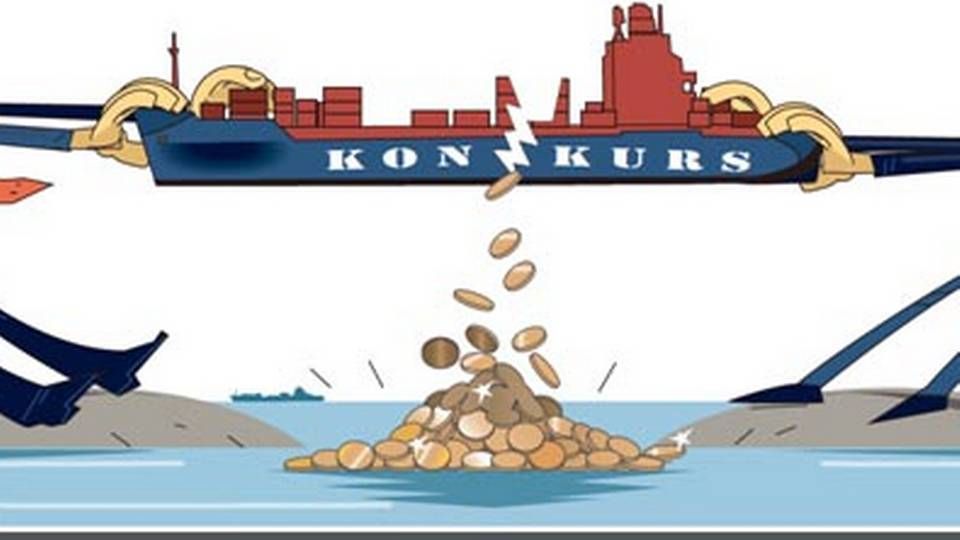 Kromann Reumert
Kromann Reumert is the biggest law firm in Denmark with a department in offshore-, maritime- and transport law, shipping affairs, and ship financing. The department employs 18 lawyers and is headed by seven partners.
The maritime section makes up "a significant part of Kromann Reumert's business," as the company says. The law firm works with consulting in all areas within fields such as offshore, maritime- and transportation law (such as accidents), shipping affairs, and ship financing (handling distressed ship loans), areas which the company says it has "a very significant market share."
Kromann Reumert's shipping clients include Nordea Bank Denmark, Danske Bank, and Danish Ship Finance.
The law firm played a key part in relation to the Torm restructuring process. The restructuring ensured an extension of Torm's existing bank debt of USD 1.9 billion, as well as new liquidity. In its February/March issue, the financial journal Marine Money named the restructuring process "Restructuring Deal of the Year" in the global, maritime sector.
The department's head of maritime- and transportation law activities, Henrik Thal Jantzen, is Chairman of the Danish branch of Comité Maritime International (The Danish Association of Maritime Law) and a member of the Maritime Law Council, which advises the Danish government on maritime legislation.
Do you want to be kept up to date with the latest developments in Danish and International shipping? Subscribe to our newsletter – first 40 days are free
Bech-Bruun
A majority of the cases handled by maritime attorneys happen abroad, which means they often receive little attention in Denmark. As such, a lot of people may not be aware that Bech-Bruun, in the case concerning the restructuring and bankruptcy of The Containership Company (TSC), filed no less than 75 lawsuits against the ownership in New York.
Bech-Bruun's shipping team is part of the lawfirm's so-called conflict resolution group, which employs five partners and 18 lawyers. Of these, two partners and four lawyers work almost exclusively with shipping. Bech-Bruun's clients include Maersk, Cosco, J. Poulsen, and Kühne+Nagel. In recent years, however, the company has focused on cases involving ship arrests and detainments of ships, in light of the financial crisis, just as the crisis has also resulted in cases concerning the restructuring of shipping companies, renegotiations of charter parties, and transportation contracts. Bech-Bruun has a so-called Cross-border Insolvency in Shipping Team, which handles those cases.
The Containership Company (TSC) A/S's restructuring and, later, bankruptcy case is being handled in New York and Denmark. In April 2011, TSC became the first Danish shipping company to undergo a restructuring process following the new, Danish restructuring laws, which came into effect the same month.
Gorrissen Federspiel
Gorrissen Federspiel has Denmark's largest department of shipping attorneys. The shipping department, named "Shipping/Offshore/Transportation" is a specialized department at the firm, employing 22 lawyers, 5 secretaries as well as student assistants. The department is headed by three partners, Peter Appel, Jens V. Mathiasen, and Morten Lundquist Jakobsen.
Gorrissen Federspiel does consultation within all legal matters in shipping. The vast majority of the firms activities deal with operating and organizing shipping businesses, shipping contracts, buying and selling ships and whole shipping companies, as well as traditional disputes in maritime law. In recent years, the majority of the firm's business has focused on financing, buying and selling shipping companies, and consulting in matters concerning the decreasing freight rates and the value of ships. Some recent cases the firms has worked on are: Triton Partners' (Sweden) acquisition of Herning Shipping A/S, Intermarine L.L.C.'s (United States) acquisition of Scan-Trans Holding A/S (Denmark), and Scandlines GmbH's sale of freight routes to Stena AB.
The law firm expects a majority of its activities to be in buying and selling, especially as the investment funds' interest in shipping businesses is heating up.
Gorrissen Federspiel counts major shipping companies such as Maersk, Norden, Torm, and DFDS among its customers, and is quite closely related to maritime organizations such as Bimco and the Danish Shipowners' Association. Together with those two organizations, the lawfirm is handling the new shipping programme launched by the major shipping companies. Furthermore, the law firm has lawyers frequently stationed at Maersk. In terms of earnings, the shipping department was responsible for 10 percent of the lawfirms total revenue in 2012.
Hafnia Law
Hafnia Law is the "new kid in town," but also the most specialized firm, as 80 percent of the law firm's clientele comes from shipping and transportation. Hafnia Law has eight attroneys working with all kinds of shipping businesses (shipping companies, brokers, bunkers, etc.) The law firm does a lot of work in ship arrests, compared to other lawfirms. Ship arrests occur when a ship is indebted to a broker and "runs away." Hafnia Law files the injunction for an arrest order as well as handling the subsequent lawsuits.
Hafnia Law has always worked with shipping, and shipping is responsible for a majority of the law firm's revenue, though the figures are smaller than at law firms that deal mainly in mergers and acquisitions. Hafnia Law worked on Unitankers' acquisition of Erria's tankers and on the case Maersk Brokers versus Mols Linjen, which was settled at the Danish Maritime and Commercial Court.
The senior partners of Hafnia Law Firm are Peter Schaumburg-Müller, Alex Laudrup, Thomas Bryde Hansen, Mathias Steinø, Niels Jørn Friborg, and Anders Bjørn Nielsen.
Do you want to be kept up to date with the latest developments in Danish and International shipping? Subscribe to our newsletter – first 40 days are free
Gorrissen: Slow steaming opens up for a variety of legal disputes
Shipping attorney: Singapore's flag is red hot