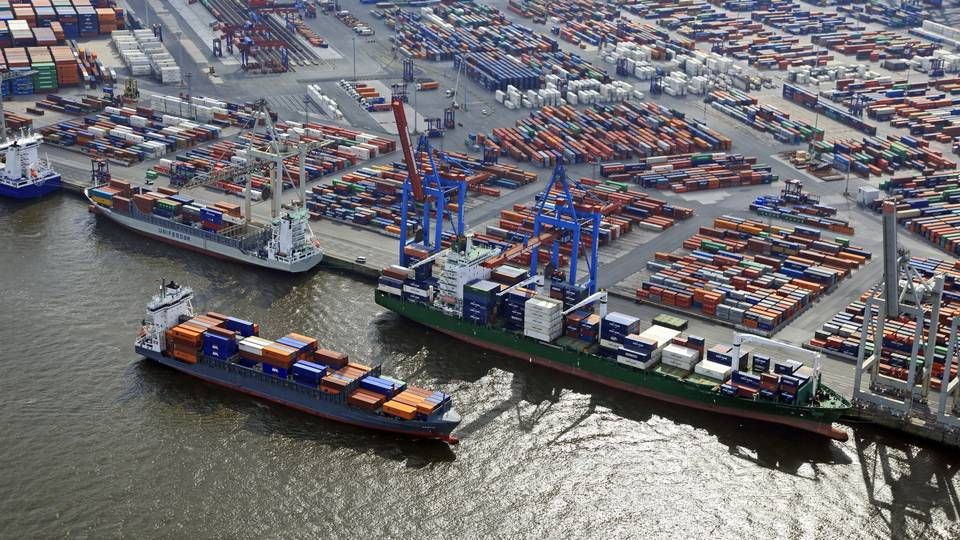 2013 and early 2014 came as quite a surprise to Frachtchontor Junge, the biggest German brokerage firm, based in Hamburg. Not in terms of business, where things are going okay considering the crisis in shipping. And not the consolidation either, which Frachtcontor was expectating, nor the global economy's return to something resembling development.
No, what came as a surprise to the brokerage firm was the steady flow of private equity fund money making its way into the market.
"This somewhat uncritical investment in shipping, especially in newbuildings, was overwhelming, even frightening. It really took us by surprise how much capital came in and is coming in, and which is ruining the market," Managing Director at Frachtcontor Junge Jens Christian Nielsen tells ShippingWatch.
Maersk Broker's profit in sharp decline
The cause of the players' fear is not money as such, but rather the fact that this money comes from investors who focus on money, without proper knowledge of the industry.
Frachtcontor Junge is cautiously optimistic about bulk and tanker for this year and next year, but the broker is skeptical about 2016 and going forward due to the accelerating newbuilding activity.
"Traditional bank capital has pulled out, and this has had a positive effect on the orderbook, but when cheap capital enters the market - not just from US funds but also from previously unknown Chinese investors and leasing companies - it could potentially destroy the market. This is something of a deja vu of what we saw in 2006 and 2007, when the German KG market was doing poorly," says Jens Christian Nielsen, adding:
"The local banks share our concern. They were very nervous about tanker and bulk one year ago, though this has now changed, which is good, as it allows them to focus on the container business, which is in the midst of a downturn and with zero prospects of improving anytime soon. A growing orderbook in tanker and bulk is the last thing the banks need now when they already have their hands full trying to solve the problems created by the last newbuilding wave."
Oaktree leads the equity fund invasion in shipping
The private capital that has entered shipping comes primarily from US equity funds. Oaktree Capital is by far the biggest of these funds to have entered the market, with investments that include Genmar, Hansa heavy Lift, and Rickmers Group, but Global Hunter Securities, from New York, also has a lot of influence and played a role in relation to companies such as Navigator Holdings, Scorpio Bulkers, Navios, and Seadrill. Blackstone is also very interested in shipping.
In Scandinavia, equity funds have entered carriers such Eitzen Chemical, Herning Shipping, Axis Offshore, Nordic Tankers, OW Bunker, Scan-Trans, Nordic Shipholding, Scandlines, Unifeeder, and Hafnia Tankers.
Do you want to stay up to date on the latest developments in International shipping? Subscribe to our newsletter – the first 40 days are free
Wilbur Ross: Equity funds bring consolidation
The transformation of Hamburg Inc