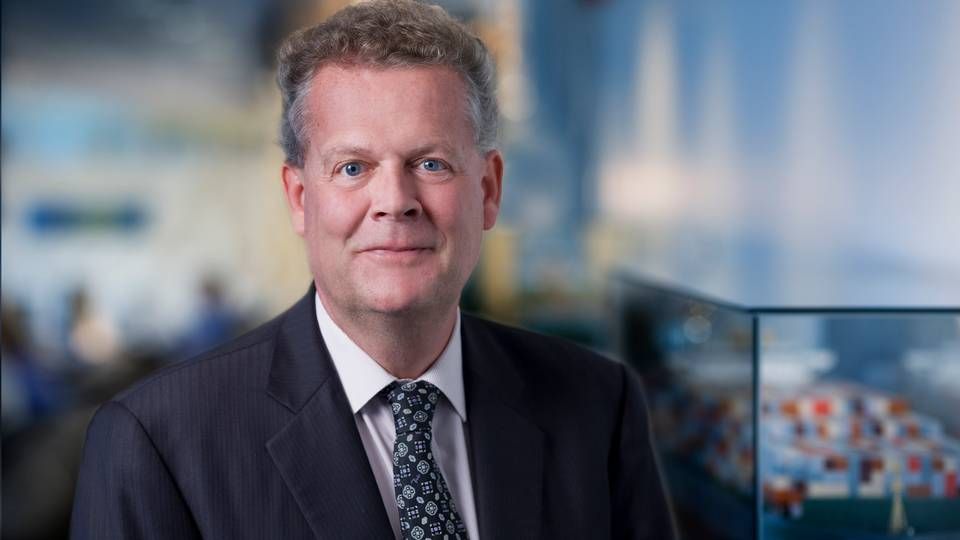 Maersk Broker can report major improvements last year compared to 2013, according to the company's interim report. In 2014 the brokers delivered a result of USD 11.6 million, compared to USD 2.5 million in 2013. Revenue increased to USD 62.4 million from USD 55.8 million the year before, and the results are generally pleasing, CEO Anders Hald tells ShippingWatch.
He took over as CEO of Maersk Broker slightly less than a year ago, and last year the company also entered a comprehensive deal with Lightship Chartering for dry bulk company LMB Chartering.
Do you want to stay up to date on the latest developments in International shipping? Subscribe to our newsletter – the first 40 days are free
Anders Hald explains that solid developments in newbuilding contracting in the first half of 2014, in particular, along with a sound activity in offshore and in the market for buying and selling second hand vessels throughout the year that caused the growth in revenue.
Even though global newbuilding activity declined considerably this year, 2015 is off to a good start, and one area in particular plays a bigger part than it has in the past, he says:
"The first four months of 2015 look reasonable. We're very positive about the consulting part of the business, which has delivered fairly good results in 2015. Anchored in the traditional brokerage, we're expanding the consulting-focused part of our business," explains Anders Hald, adding that customers today increasingly demand that brokers are also able to use their expertise for more integrated business consulting.
Lightship: Significant gains in volatile 2014
Furthermore, Maersk Broker has also noted a rising charter market for container ships and tanker vessels, which also forms the basis of a sound 2015 that management "is quite optimistic about."
In the late summer and during the fall last year, several major broker firms opted to join forces. And Maersk Broker was no exception, as the company late last year formed a joint venture with Lightship Chartering aimed at dry bulk charter activities through company LMB Chartering. With the new entity, the two brokers will draw on each other's strengths on Asia and the Atlantic, and the process of getting the collaboration up and running is going well, explains Anders Hald.
"It's no secret that the fairly low dry bulk freight market is causing some challenges. But otherwise we've achieved sound synergies in terms of business and geography," he says, adding that the LMB Lightship collaboration differs from many of the other mergers seen in the industry last year.
Most of the other merged companies were competitors, whereas Maersk Broker and Lightship Chartering had two complimentary activities.
Do you want to stay up to date on the latest developments in International shipping? Subscribe to our newsletter – the first 40 days are free
"It's clear that brokers are not the ones who are hit the hardest by the extremely low freight and charter market, so many of our customers are facing serious challenges. Our job is to help as best we can. In terms of earnings, there are challenges in this market."
Increased competition
Anders Hald points out that it is still too early to say exactly what the new venture will mean in terms of dollars and cents for Maersk Broker.
"It's a fairly large organization, looking at the joint venture as a combined whole. It's very important for us to this in a way so that we really benefit from the synergies between the organizations. We're focusing our resources at this for now," he says, explaining that there are no concrete plans for further similar moves at this time.
In his view, the biggest challenge for Maersk Broker now is to achieve a more progressive approach to development of the company going forward, not least ensuring that the company is present, in terms of business and geography, where there is customer demand.
Do you want to stay up to date on the latest developments in International shipping? Subscribe to our newsletter – the first 40 days are free
"We need to further expand our consulting and advisory business. That's a top priority. There's no doubt that competition will increase, and it's our clear goal to be progressive and proactively involved involved with our customers," he says:
"We must differentiate ourselves from the competition, but it's also clear that the initiatives we're performing now, by expanding our consulting and financial services, are also in response to customer demand. I think that's absolutely right. Customers expect more from their broker, and as such it's important for us to be on the forefront of this development. So the growth will come from additional services with a basis in conventional brokerage."
Maersk Broker's new bulk venture ready to expand
Lightship: Highly satisfactory 2013
Maersk Broker in dry bulk join venture with Lightship