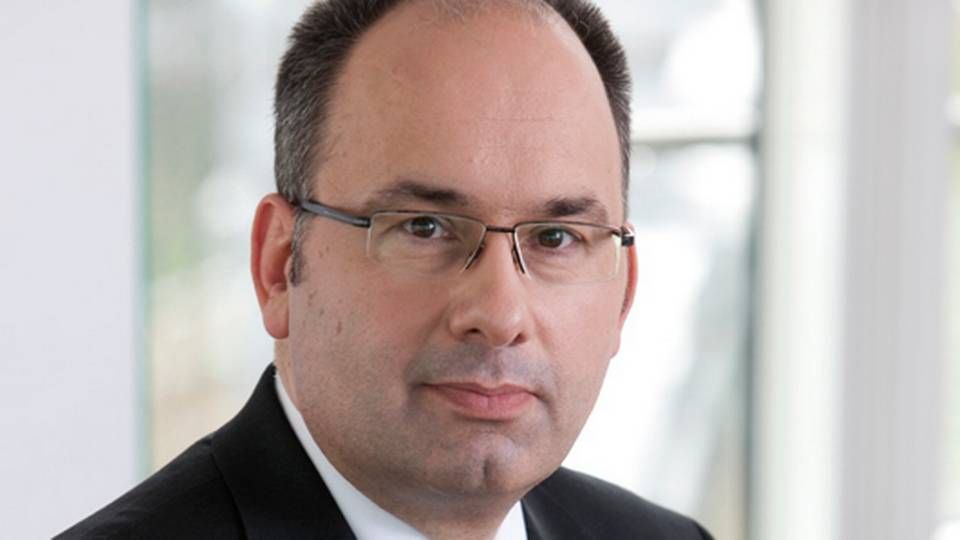 Unlike other shipping banks, Germany's NordLB is standing firm. Ship finance remains an active part of the bank's core businesses, and it will continue to do so, stresses Oliver Faak, the bank's Head of Ship Finance, in an interview with ShippingWatch.
For the first time in three years, the shipping segment contributed positively to the bank's profits in the first quarter 2015. The bank's shipping business brought in EUR 23 million, and there are two main reasons for that, explains Faak:
"We've done and made new businesses that help transform the portfolio and support its earning power. That's one factor. Another is that we are in the seventh year of what we call remarketing, in which we handle defaulted cases (ships) on a line-by-line, case to case basis," he says.
Try a free 40-day trial subscription to ShippingWatch
For instance, NordLB has invested in new employees from other banks, who are working specifically with restructuring and rebranding these vessels. And Oliver Faak does not hesitate to describe this work as a success.
Deals with operators
"We've surpassed our competitors on remarketing, in which we focus especially on ships that have come under our control but which we do not wish to own, and for which we therefore find new investors and sponsors. We've successfully managed to transform our portfolio."
Last year the bank's team in Singapore/Asia found a new operator and capital provider for several defaulted vessels. This did not represent a portfolio agreement, Faak says, but a homogenous fleet that was acquired by Asian stakeholders. And more agreements of this kind have been made since then:
"This is one of a dozen cases. We're making deals with Hamburg-based operators and capital stakeholders. We're locking down deals with Greeks, US-based, whoever comes with the best offer. This is not the only way to handle our problematic portfolio, but it's been a particular solution to some of it," he says.
200 vessels
The bank is trying to avoid brokers in relation to these transactions. Instead, the bank puts the ships up for tender for a number of selected buyers who will then make remarketing bids for one or more ships. This includes how much capital they plan to inject, how the ship will be operated, and so on.
Try a free 40-day trial subscription to ShippingWatch
"Then we compare the bids and a committee decides which ones we'll work with from there," explains Oliver Faak, pointing to Asia, the UK, Greece, Turkey and several other countries as potential buyers.
This involves a total of 200 vessels, all of which are under remarketing. They come from all segments, though mainly container. From the end of 2014 and into 2015, the tramp market for container carriers has improved, and NordLB has also noted this fact. According to Oliver Faak, there is now an increased appetite for these vessels compared to before.
"I think we'll see the biggest problems in the bulk sector. Which makes sense, considering the current market situation," he says.
The global markets
Where new business was previously focused mainly on the German market, the pressure on the German industry, caused by the crisis, and not least the collapse of the German KG fund financing scheme, has made NordLB – like many other banks – look globally in its search for new business. Last year, for instance, NordLB focused heavily on the offshore and tanker sector, where the bank entered new business with ships in segments ranging from LPG to chemical and product tanker.
Things looked different for the bank's business in container and dry bulk, where NordLB is more cautious. With Bremer Landesbank, which belongs to the NordLB group of companies, the bank in late March had an exposure of EUR 19.5 billion in loans to shipping. In late 2014 this figure stood at EUR 17.17 billion, but the increase this year is exclusively caused by the exchange rate between the euro and the dollar, as the dollar has increased significantly. The number of ships is the same, at around 1,545, explains Faak.
Try a free 40-day trial subscription to ShippingWatch
Oliver Faak generally sees major opportunities for the bank in international markets.
"We're active in Asia-Pacific, where we've done new business and also see opportunities this year. There are also opportunities in terms of core customers, such as the Greek, Turkish and Croatian players, not to forget Germany. But this should be compared to other regions and areas," he says, before commenting on the bank's expectations for the full year:
"We need to handle a strong dollar and a weak euro, and this could potentially impact our loan provisions. This will not be on par with the past two years, but whether we'll be able to present positive numbers at the end of the year, I'm not so sure."
HSH Nordbank seeks EU assistance
NordLB's shipping business positive for the first time in three years