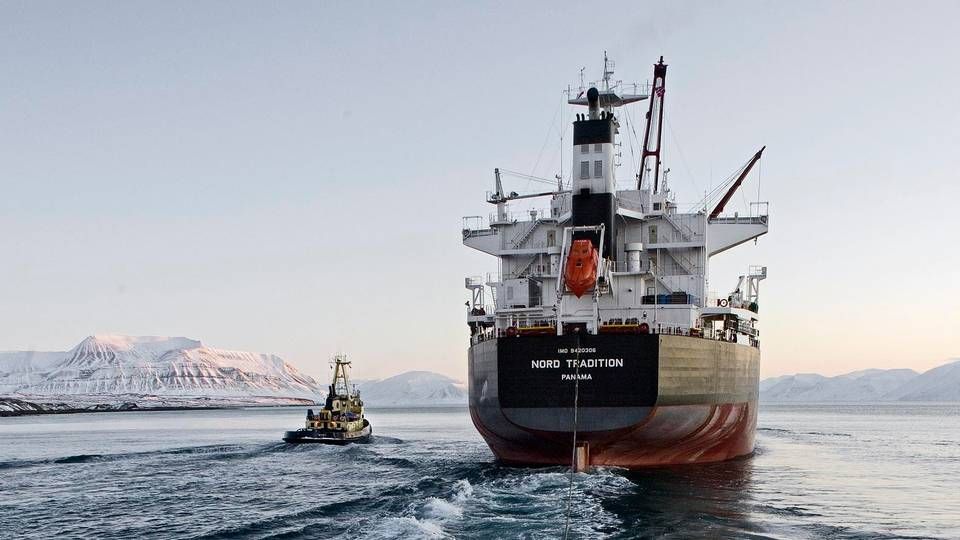 Maersk is sending two ice-class tugboats from Scandinavia to the Port of Montreal, one of Canada's very largest ports, informs the company in a press release, adding that the two vessels will work for Svitzer near Baffin Island in Northern Canada. The vessels are expected to be ready for service by mid-April.
"Establishing our presence in the Port of Montreal is not only a key milestone for Svitzer Canada but as well for the overall harbor towage market in Canada. The feedback from our customers has been remarkable as they are demanding towage alternatives and we will continue focus our efforts on expanding our footprint wherever our customers request operationally reliable and commercially transparent harbor towage service," says Jakob Abrahamsen, General Manager of Svitzer Canada.
The two vessels, Svitzer Nerhus and Svitzer Njal, are 30 meters long and each have 5,000 HP.
More investments to come
The two ice-breakers are just the beginning of a greater ambition for the Port of Montreal. Svitzer thus expects to send more tugboats within the next 12 to 18 months. The vessels will deliver year-round service for Svitzer's customers at the St. Lawrence River, which is the main route to both Quebec and the Port of Montreal.
"Canada is one of our key growth markets in the Americas and we have expanded our operation in the country during the past few years. Montreal represents a great opportunity for our continued expansion," says Martin Helweg, Managing Director of Svitzer Americas.
Part of global strategy
Last year, Svitzer managed to turn a major deficit of USD 270 million into a profit of USD 120 million. To support the positive development, Svitzer is now expanding the global portfolio in an ongoing strategy, as CEO of Svitzer, Robert Uggla, told ShippingWatch in February:
"We have traditionally been very dependent on Europe and Australia, but we are working strategically on a more global portfolio. So we are highly focused on new markets. In 2015, we have established two new joint ventures in China, most recently in November in Qingdao, the world's fourth largest port, just as we have entered Brazil, where we have acquired a small company as a platform for growth, and we have also won an exciting contract in Costa Rica," said Robert Uggla.
The expansion in Canada is the most recent step in this strategy.
Svitzer appoints new Managing Director for Australia
Svitzer orders four new tugboats