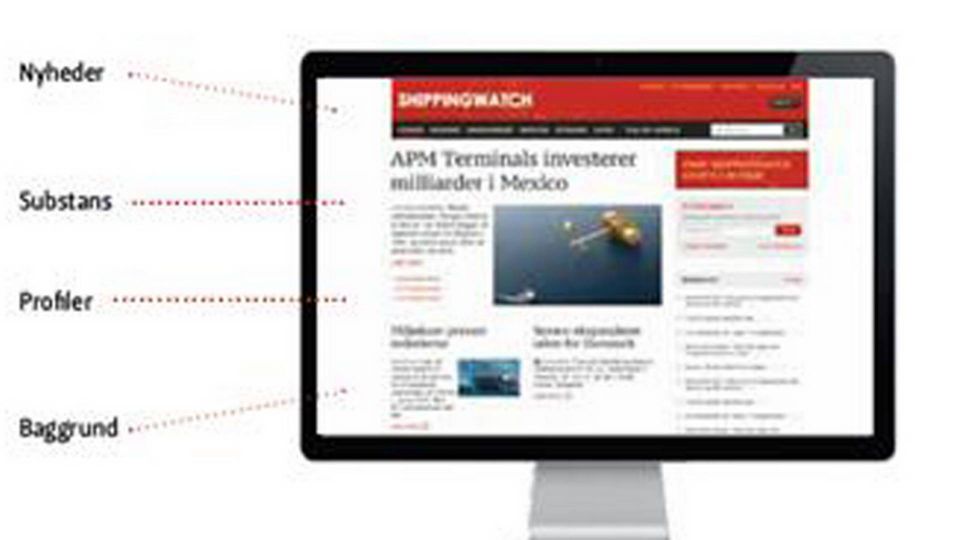 In the heart of Copenhagen, St. Regnegade 12 is buzzing with activity. Keysboard tick, IPhones jangle and coffee machines huff overtime. A short while ago, the online media ShippingWatch set sail with news of companies and individuals within the maritime industry, of shipping companies, manufacturing companies, ports, offshore and much more.
ShippingWatch has great ambitions. We want to create a serious, critical and fair media covering one of the most important areas of Danish business. A media with a Danish origin but an international focus, published in both Danish and English. A media to which substance is more important than headlines.
Experience and passion
Our Danish newsletter is published each morning and noon on all weekdays while our English newsletters are published in the afternoon. On the website you will find articles big and small about your industry, written by a permanent staff of experienced business journalists passionate about turning ShippingWatch into the industry media we feel is there is a space and a need for.
Visiting shippingwatch.dk is free, as is subscribing to our newsletter. Yet because we nourish an ambition to deliver journalism of the highest quality, some of our articles are only available to our subscribers.
In order to give you and your business the opportunity to learn more about ShippingWatch, we offer a free no-commitment subscription trial. Just call us at +45 70 777 445 or write to shippingwatch@infowatch.dk. We make sure that you will have access to all our articles instantly. You can also subscribe here.
ShippingWatch is owned by JP/Politikens Hus and is run under the auspices of Jyllands-Posten. It is the fourth media in the Watch family, which already includes FinansWatch, MediaWatch and MedWatch, which are directed at the financial sector, the media industry and the pharmaceutical industry, respectively.
Besides the permanent staff of journalists, we will be drawing on content from our collaborators, including Jyllands-Posten, Politiken, epn.dk, Ritzau Finans and Aktiefokus.
We are sure that ShippingWatch will be as successful as the rest of the Watch sites. But we need your help. We would very much like to hear what you have to say, be it good ideas, tips, new perspectives, criticisms or praise. Fire away. We are just an e-mail or a phone call away. Help us turn ShippingWatch into the industry media you are missing.
Happy reading!
Anders Heering
Editor-in-Chief