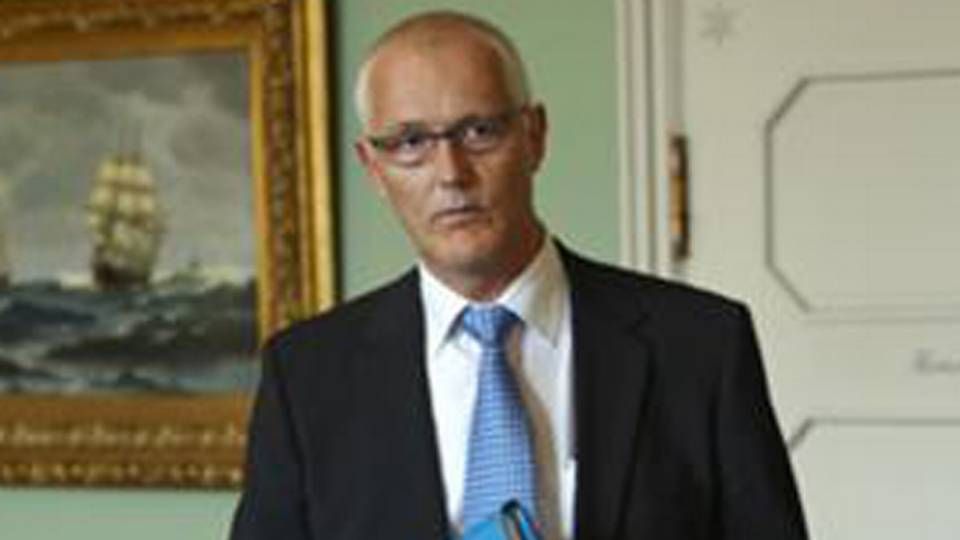 The European investment fund Triton Fund III aquires all the chemical tanker activities of stock listed Danish shipping company Nordic Tankers A/S for USD 30 million. The chemical tanker activities include a fleet of nine owned vessels, six chartered vessels, and approximately 70 vessels under commercial and pool management. The transaction also includes the contract portfolio and the entire organization of Nordic Tankers, encompassing commercial and technical management, administration and corporate management – approximately 140 employees, writes Triton in a press realease.
Nordic Tankers' chemical tanker activities will be combined with Herning Shipping, the Triton-controlled chemical and product shipping company. The combined company will become the leading global regional chemical tanker operator with a total fleet of more than 120 chemical tankers. The new company will operate under the Nordic Tankers brand. Current CEO of Nordic Tankers, Tommy Thomsen (picture), will become CEO of the new company, and Mads Meldgaard, interim CEO of Herning Shipping, will also be part of the new management team.
Young fleet
"The combined company will be the market leader in the chemical tanker segment with a modern and high-end fleet, with an average age of approximately five years. Nordic Tankers chemical tanker activities and employees fit perfectly with Herning Shipping, and we look forward to working with new, dedicated owners and skilled colleagues," says Tommy Thomsen.
"As the leading player in our segment, we will be able to provide even stronger and more flexible solutions to all our customers and take on larger shipping contracts to become the preferred supplier of transportation to the oil and chemical industry," says Mads Meldgaard.
Regional positions
"Triton III's aquisition of Herning Shipping represented the first step in our consolidation strategy within the chemical tanker industry. With the addition of Nordic Tankers' chemical tanker activities, the combined business creates the leading global chemical tanker company with strong regional positions. The two companies provide an excellent platform for further sustainable growth and consolidation. We acknowledge the hard work and strong commitment from both Herning Shipping and Nordic Tankers' management and employees in the current challenging shipping market, and we look forward to continue supporting the combined company to take it to the next level," says Björn Nilsson, Partner at Triton Advisers Limited, adviser to Triton III.
Nordic Tankers have been deferred for a long time in relation to the shipping company's two big lenders, Nordea and the Danish Ship Finance. Nordic Tankers will publish their financial statement for 2011 Thursday the of 27. March.