Maersk Tankers, which controls one of the world's largest tanker fleets with more than 300 ships, while also occupying the position as global market leader in the new VLCC pool Nova Tankers, is now challenging the historically contingent global rate system for tank. Tank shipping companies today have no real possibility of being compensated for the extremely high fuel prices. Recently, this has made customers fear for the safety and lack of maintenance on the ships because of financially distressed tank shipping companies.
An industry solution
As a result, Maersk Tankers has initiated legal inquiries into the possibilities for an industry solution that includes the participation of both competitors and customers, says CCO Klaus Rud Sejling, Maersk Tankers, to ShippingWatch.
"We want to find out if there is a possibility of finding a structural solution for the tank ship industry. I would rather not say anything yet about how we are going to do it. We will of course need to examine the legal framework, and it is not yet clear what options we have. But it goes without saying that everything will be done according to the law," says Klaus Rud Sejling.
"As it is now, Worldscale is not solving the problem of the enormous increase we have seen in bunker costs. There are several reasons for that. If the flat rate, the basic rate, is raised because of increased bunker costs, what happens is simply that prices are correspondingly lowered. So there will be no real effect. Also, there is a fairly big delay in the adjustments done by Worldscale. This means that we are today paying USD 6,000 more a day for a VLCC compared to the most recent Worldscale rate.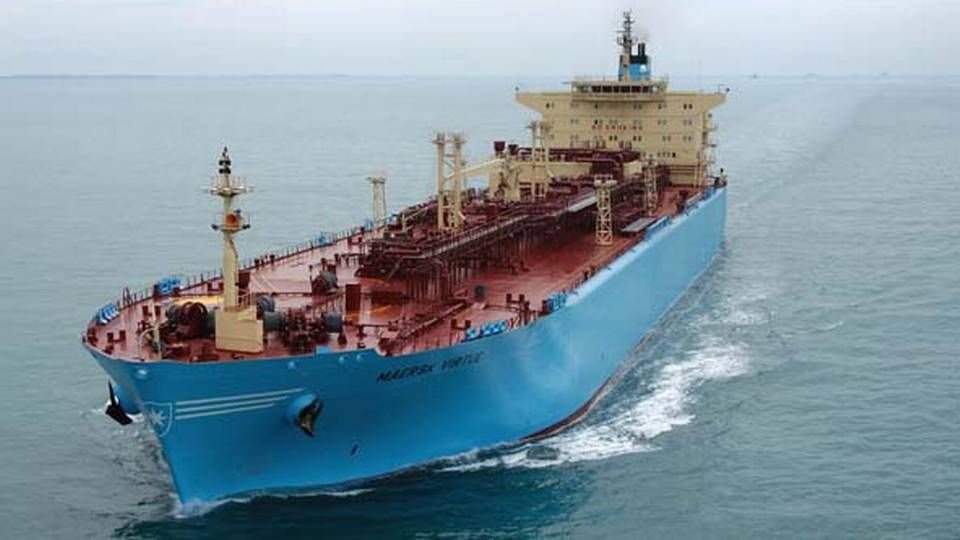 The extreme situation for tank
"This is an extreme situation. We are dealing with a single cost component that can make up far more than half of the total operational costs. It is pretty unique for an entire industry that there is no way to smooth out these massive fluctuations," says Klaus Rud Sejling.
He mentions examples such as the aviation industry and the container shipping companies, which unlike tank shipping companies are compensated for fluctuations in fuel costs, and which can implement a kind of balancing charge that is not part of day-to-day price negotiations.
"All aviation companies today have some form of fuel charge. The same thing goes for the container shipping industry, where there is the BAF (Bunker Adjustment Factor), which is a charge that lies outside of daily rate negotiations and serves as a kind of stabilizer. For tank, our situation is that we have one cost component which has become so heavy and out of control that we are being hit with colossal force. And to many of our customers this whole thing is not very transparent. To the customers, it looks like they are paying a relatively high price to the shipper for a single journey. But if you subtract the enormous increase in the bunker costs, the level you are left with does not work at all.
20.000 dollars more a day
Compared to about five years ago, it now costs around 20.000 dollars more each day for Maersk Tankers and others to sail VLCCs.
"The customer might find this curious since he thinks he pays the same amount as he did five years ago. But for us it means that we lose 20.000 dollars. Essentially, it creates enormous fluctuations within the industry, which are beneficial to neither tanker companies nor customers."
Klaus Rud Sejling expects that it may take 6 to 12 months before Maersk Tankers will know whether it is possible to create an industry solution that adheres to the parameters of the competition law involving oil companies and shipping companies.
At the moment, Maersk Tankers do not nourish any expectations of decreasing bunker prices in the long term:
"In the future, environmental requirements will be toughened and the oil refineries will become more and more effective. The more effective the refineries, the less bunkers they produce," concludes Sejling.