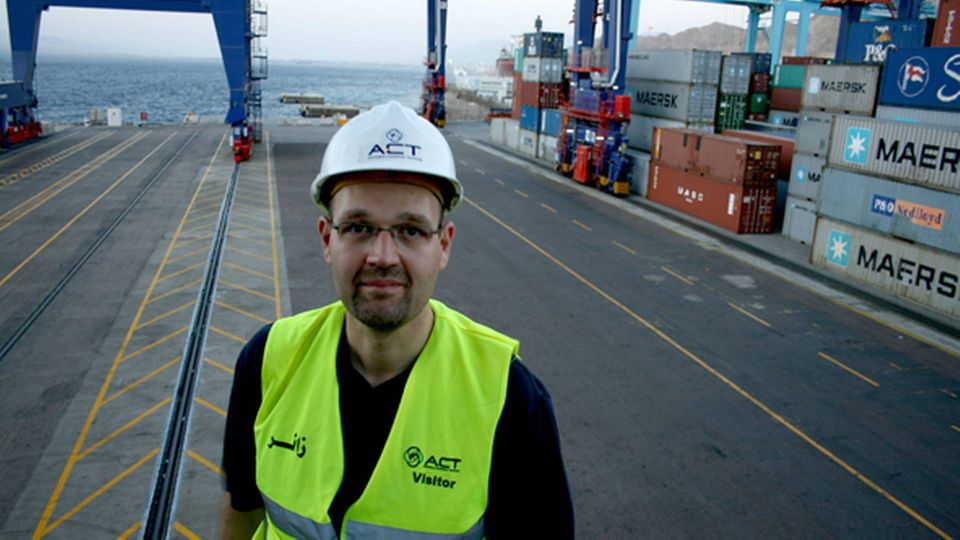 Saudi-Arabia and Iraq are developing into key markets for Jordan's sole port on the northern tip of the Red Sea, which is run by Maersk-owned APM Terminals on a 25 year joint venture contract with Aqaba Container Terminals (ACT). Now Jordan's Port of Aqaba – the second-largest container port in the Red Sea – is trying to develop its cooperation with business in Iraq, to establish the port as a significant shipping hub in the region.
"Our growth in Aqaba Container Terminal (ACT) is heavily driven by trade to and from neighboring countries, including Iraq. We are seeing more and more companies from Iraq and Saudi-Arabia," said CEO Søren Hansen, ATC, at a Middle East conference in Aqaba. In addition Saudi-Arabia and Iraq, Jordan shares borders with Syria and Israel.
Significant growth in 2011
The growth of ATC rose in 2011 with 63 percent, to more than 100,000 teu, at a time when an extensive USD 235 million expansion is nearing completion, which includes a deepening of the port and new and bigger dock facilities. When the port is fully expanded and equipped next year, it will have a total capacity of up to two million teu.
The International Monetary Fund, IMF, expects an economic growth of 4.2 percent in 2012 for the Middle East and Africa combined. The Iraqi economy is expected to grow with 11 percent this year and 13.5 percent in 2013, which will strengthen the need for investments in transportation and infrastructure.
Maersk's port company APM Terminals made the deal with Jordan in 2006 and it will run for 25 years. Since the deal between APM Terminals and the government of Jordan was made, APM Terminals has invested millions of dollars in new cranes, new computer equipment, training, and rebuilding of the container terminal's area.
Strategically important
The container terminal is located south of Aqaba City and less than 10 kilometers from the Saudi-Arabian border. The area is strategically important to Jordan as it is the country's only point of access to the sea, which is why the terminal's inefficiency has had major economic consequences. Due to several days of waiting, and a cargo handling time of two to three days, the big cargo ships would previously sail to Jeddah in Saudi-Arabia, from where the cargo would be sailed to Jordan in smaller ships.
APM Terminals expects growth for 25 years