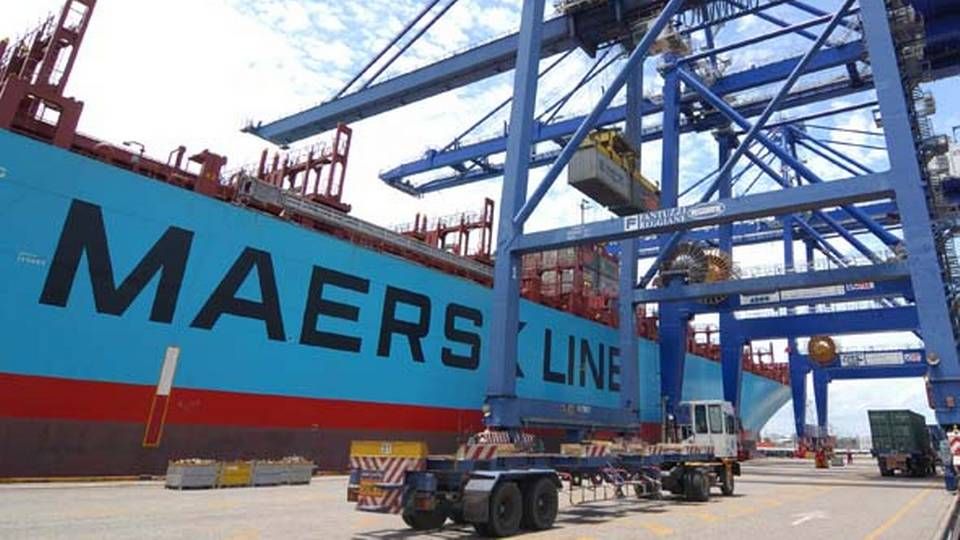 Corruption has emerged as one ofthe world's greatest challenges. Corruption has a negative impact oncountries, communities and businesses impeding economic growth and sustainable development. In some countries corruption is pervasive and has infiltrated most aspects of society. Laws are not enforced uniformly and without discrimination, and companies are likely to encounter demands for bribes or extortion attempts in meetings with public officials.
Facilitation payments in shipping
The shipping sector operates with the whole world as a workplace, and depends on frequent interaction with public officials. A big challenge in the shipping industry is the frequent and persistent demands for low value amounts demanded by public officials to facilitate port operations ('so called facilitation payments'). Typically, the demands are for cash, cigarettes or soft drinks.
It is our policy to oppose facilitation payments and work actively to reduce and eventually eliminate them. We took several steps in 2011 to progress on this journey. Employees take on the fight. In 2011, more than 19,000 Maersk Line employees completed Maersk Line's anti-corruption course. The course helped equip employees worldwide in applying anti-corruption measures in their local environment. It also gave employees a better understanding of the challenges seafarers and employees in the most exposed regions face every day. Employees have also been provided with checklists and guidance on how to handle a challenging situation.
Fighting corruption is challenging the norm in some countries. It takes extensive experience by employees to oppose or minimise demands for facilitation payments while ensuring our operation is not being impacted.
Opposing demands in the interaction with public servants can reduce demands in one country and lead to severe consequences in another. The ship can be detained, or in worst cases the crew can be exposed to severe extortion situations. To that end, our policy on anticorruption recognises personal safety as the main priority.
Open culture and structured reporting
Having a good understanding of local challenges is an important prerequisite for taking on the challenge. So is having a company culture where issues are being discussed openly to find the best course of action. There is a lot to be gained from best practice sharing as our seafarers and office personnel, regardless of location, face similar challenges.
Maersk Line ships and offices are therefore requested to submit incident reports when they face challenging situations. The reports also identify best practices and suggestions for improvements that can be implemented globally. The reports help us leverage countries' knowledge on appropriate anti-corruption measures and form the basis for prioritising efforts and resources geographically.
Local Maersk Line organisations are also asked to map risk areas proactively. By increasing transparency we can verify payments on a detailed level and over time demonstrate reductions in facilitation payments.
The industry gathers to address corruption
In the fight against corruption, much can be gained when companies in the same sector join their forces and work together. At the end of 2010, Maersk Line initiated a discussion among like-minded ship owners to investigate whether there was sufficient common interest to address these challenges together. A high level of interest led to the creation of the Maritime Anti-Corruption Network (MACN) in January 2011. Maersk Line served as the facilitator for the network in 2011. The members of today represent different areas of the shipping sector with head offices in Denmark, Norway, Germany, UK, US and Sweden.
The purpose of MACN is to share best practices among its members and align policies and approaches in the field of anti-corruption. The network also endeavours to collaborate to address and solve specific challenges. One of the ambitions of the network is to seek support from government bodies and international organisations to target corrupt practices in challenging jurisdictions and ways to address the root causes.
Clear policy on anti-corruption
The Maersk Group's policy on anticorruption has a zero tolerance for bribes. We oppose facilitation payments and work actively towards reducing them with the ultimate goal of elimination. Our policy obligates us to work against corrupt practices by constantly focusing on anti-corruption measures. 19,740 employees completed Maersk Line's anti-corruption course In 2011, we launched a mandatory e-learning course for all Maersk Line employees. The course was completed by 77% of the global organisation. In addition, face to face workshops are continuing with the purpose of building capacity locally by implementing a "train the trainer" concept. To date over 470 employees have been trained in high risk countries.