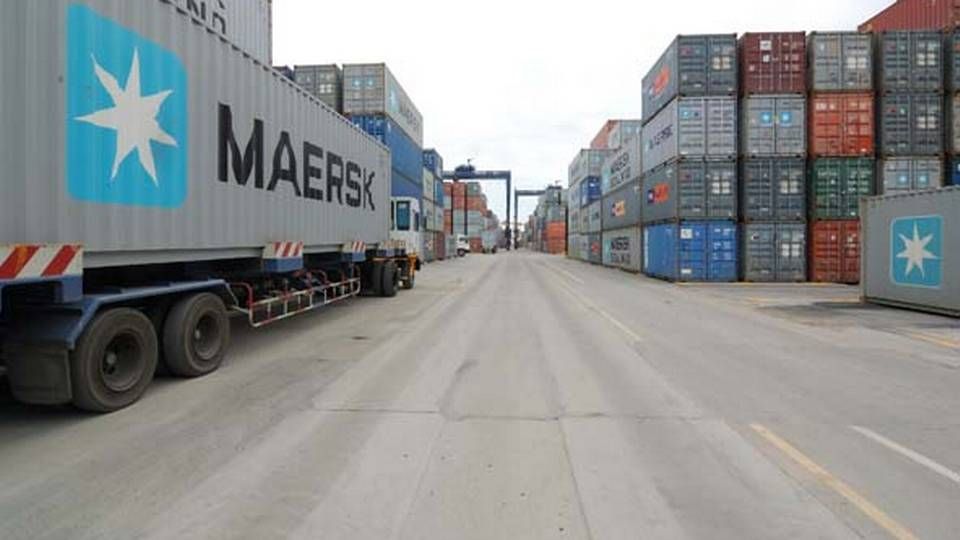 The shipping industry, with the whole world as its workplace and its frequent contact with officials and authorities, is vulnerable to attempts at corruption, bribery and demands of so-called 'facilitation payments', which can have serious consequences for the crew, employees and ships, as these can be held back if the shipping companies refuse to pay, says Maersk line in its new initiative, Sustainability Progress Report, also known as Route 2.
The problem is extensive and a challenge to the entire industry, says the shipping company, which was the initiator of the international Maritime Anti-Corruption Network (MACN) at the end of 2010. But Maersk Line points out that the road is long, and could mean the loss of business opportunities: "Fighting corruption means challenging the social norm of some countries," says the shipping company, which admits that refusing to pay facilitation payments to an official can limit the demand in one country, and lead to serious consequences in others:
A huge challenge
"Corruption has developed into one of the biggest challenges in the world, and it has devastating consequences that make economic growth and stable development difficult in many countries and businesses. In some countries, corruption is so widespread that it infiltrates most aspects of society, where companies often run into corruption and demands for bribery when speaking to officials," writes Maersk Line, stressing that the shipping industry is constantly and continuously facing demands, even though they can be as banal as cash, cigarettes, and drinks. Still, it can be enough to thwart costly port operations.
Maersk Line has a zero-tolerance policy for corruption cases. Last year the company sent 19,740 employees on anti-corruption courses, and they have established a mandatory e-learning course for all employees. In addition to this, 470 employees have been schooled about high risk countries.
The ultimate goal
"We are opposed to facilitation payments and are actively working to reduce them, the ultimate goal being to end them. Our policy commits us to working against corruption by constantly focusing on initiatives to fight it," states Route 2.
Employees on board the Maersk Line ships are similarly required to report cases of challenging situations, as they are called. The goal, as with the Maritime Anti-Corruption Network, is to develop a best practice, to document the problem and making it possible to measure every detail of every case, and to find out where in the world it takes place.
The ambition of the MACN network is, among other things, to make the container shipping companies stand together and support national authorities. The network is represented by shipping companies and others in the shipping industry based in Denmark, Norway, Germany, Great Britain, USA and Sweden.
Today, Maersk Line employs people dedicated to handling cases of facilitation payments.
Read the full Maersk Line statement, Fighting Corruption, on ShippingWatch.
SeaIntel: Environmental demands to support Maersk Line commercially