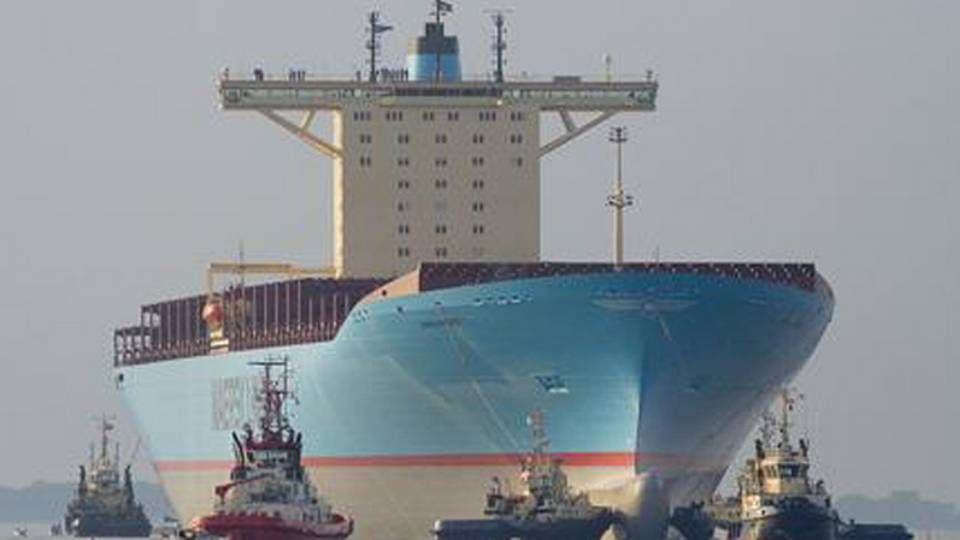 The world's container shipping companies have completed significant rate increases throughout the spring, which has raised the freight rates from Asia to Europe from the losing levels that were weighing down the industry in 2011. The question now is whether the shipping companies can maintain the level, or if the respite will restart the price war. Alm. Brand says no, and keeps their "buy" rating of A. P. Moeller-Maersk in place.
Most recently, the world's second-largest shipping company, MSC, has announced a further rate increase on the route from Asia to Europe of USD 350 per teu. This will be the fourth round of increases.
"The third rate increase was successful, but only moderately, which has caused speculation as to whether the rates have already peaked. Falling rates in April/May is the standard, though, while rates tend to go up or remain steady in the second half of the year, which is the peak season," writes Alm. Brand in a comment on the news.
Supporting this concern is the fact that the number of ships in lay-up is again decreasing too much.
"The falling number of ships at anchor has created speculation about a coming lowering of rates, but we believe that this is more an effect of the shipping companies moving ships around in relation to establishing new alliances/routes and receiving new ships. We expect the number of idle ships to start increasing again by June and H2. The new round of rate increases supports our expectations for the retaining of the current rate level into 2013, and we maintain our "buy" on APM," writes ABM.