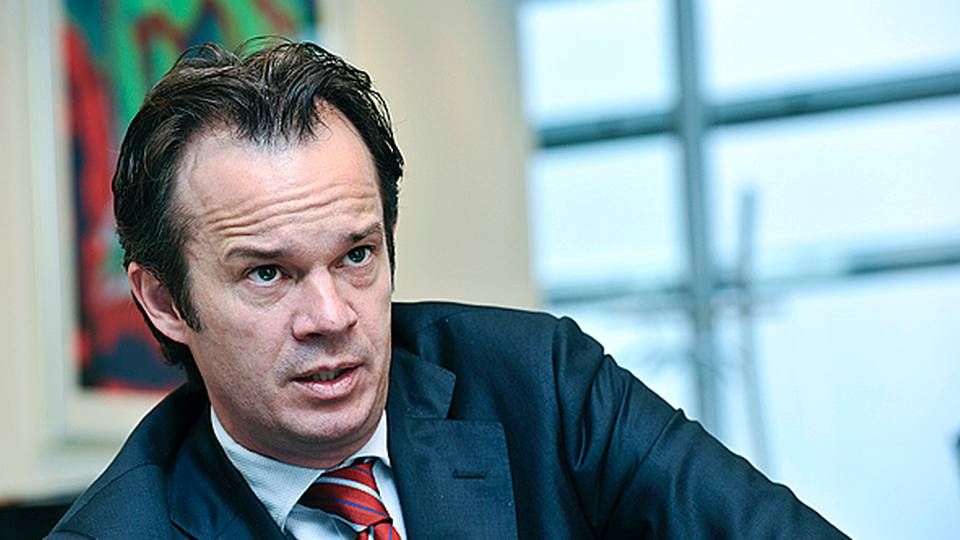 The long term insecurity about the financial situation of Torm, really a question of survival, has been a huge load on the Danish shipping company. That is why the still-unfinished and comprehensive restructuring agreement is the number one priority for CEO Jacob Meldgaard and the rest of the management.
"The financial situation surrounding Torm has not created optimal conditions, and of course the situation has put an unusual amount of pressure on us and has meant that customers and suppliers have, naturally, sought out positions in which, if there alternatives from other companies with stabile financial situations and no insecurities concerning long term operations, it is only natural that customers and suppliers have certain choices," says Jacob Meldgaard to ShippingWatch, though he does pronounce himself hopeful that a final and finished agreement is within reach:
"Work is moving along as expected."
The deficit of Torm for the first three months of 2012 was USD 79 million after taxes, with analysts expecting a loss of USD 53 million, according to SME Direct. The previous year Torm lost USD 45 million in the first quarter. Gross revenues came as a positive surprise, though, when it rose from USD 270 million in the first quarter of 2011 to USD 310.6 million. Analysts had expected a small drop to USD 266 million. Operations saw a deficit of USD 7 million by EBITDA levels, and USD 41 million by EBIT levels.
The good parts
However, Jacob Meldgaard chooses to focus on the good parts of the books in a still very difficult tank market. He is especially pleased that Torm, by its own account, is placed well in the market measured by several key figures and in relation to the competition. Not least in light of the shipping company's financial insecurity.
"We are well placed compared to the rest of the business, both by our benchmark for operational costs and in relation our commercial part. That's why I am very pleased with the effort of Torm's employees in a market that is difficult for all of us," says Jacob Meldgaard.
"We must note that terms have been hard for the market of our product tankers in the bigger LR1 and LR2 classes. We are still worried about the balance between demand and supply of ships. The upside is that the order book for new ships in the market has decreased a lot. And we have a fairly precise knowledge of the available capacity in the market.
For our smaller ships we manage in, the first quarter, to have a higher profit than we did twelve months ago, and a higher profit that we have on bigger ships. Of course, the gross financial costs, capital- and variable costs of operation are bigger for LR1 and LR2 than for an MR. Isolated, it is positive that this segment is not hit as hard by the global economy, but it is still not satisfactory to us or to the market."
Small coverage
Torm has only covered 14 percent of the remaining earning days of 2012, and only four in 2013.
"Before the crisis in product tank really got going, coverage was higher and one could make deals that would last several years. As the market has long been - and continues to be – at a non-profitable level, coverage begins to drop, and in our estimate it does not serve Torm's purpose to enter into higher coverage with the levels as bad as they are today. The rates we have on our spot are higher than the alternative," says Jacob Meldgaard.
When will Torm become a sensible business?
"We must make sure that we keep being the best at what we do."