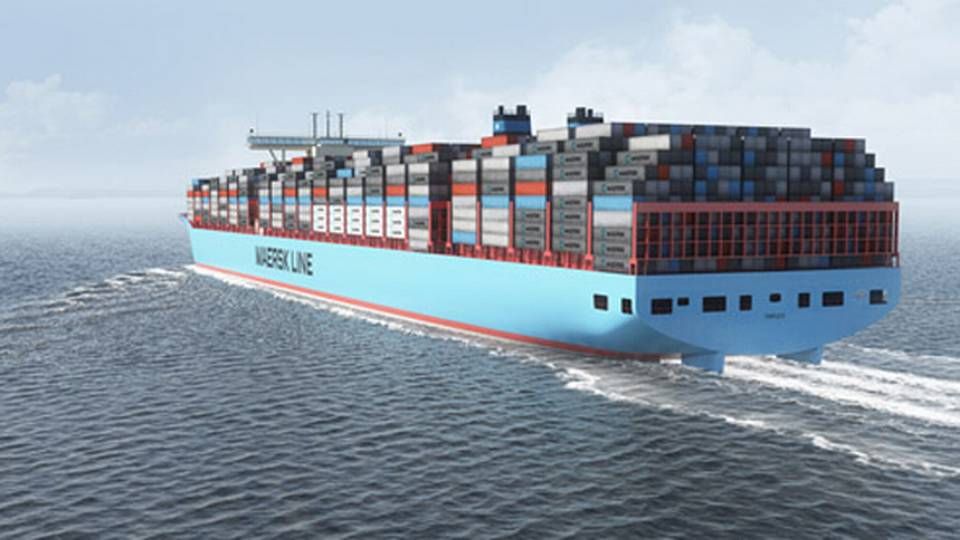 Maersk Line's new gigantic container ships, the so-called Triple-E series which can carry 18.000 containers, will be launched at the right time, even though today's market for large container ships is more than saturated. The large container ships are used mostly on the Asia-Europe route.
CEO of the Maersk Group, Nils Smedegaard Andersen, believes that the decision to order, build, and launch the large ships from June 2013 is the right one. The ships will provide Maersk with an added advantage which can make a difference in relation to the competing companies on the route.
"We are talking about two orders in total, which taken together awards a capacity corresponding to 15 percent of our current capacity. The goal is not to increase our share of the container market, which is currently at 16 percent, and we do not nourish ambitions to increase said share. But with Triple-E we can make significant cost cuts and reduce the emission of CO2 considerably. Coincident with the launch, other tonnage will be scrapped. So it was a good decision," says Nils Smedegaard Andersen to ShippingWatch.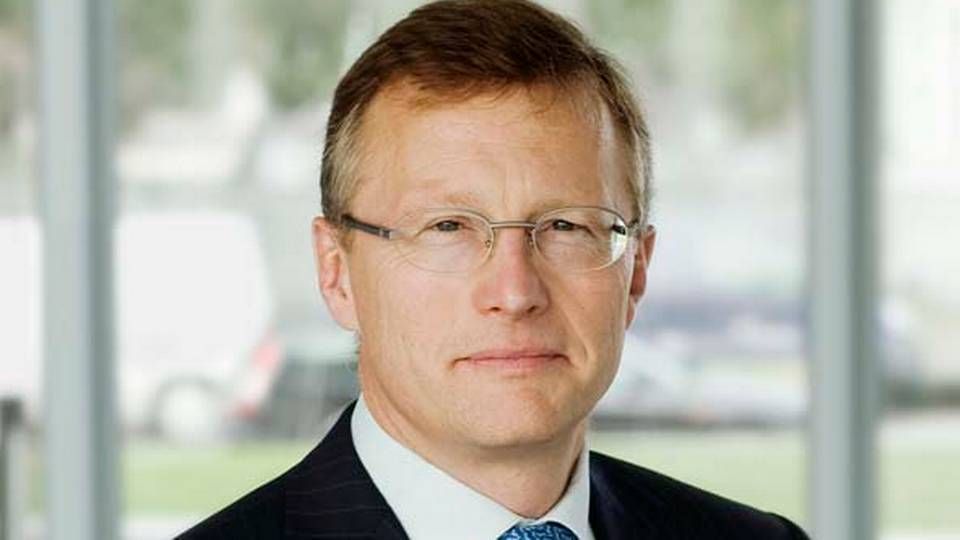 A dramatic effect
Chief analyst Martin Dixon of the international analyst firm, Drewry, recently stated that "the order of these ships alone has had a dramatic effect on the market and has prompted competing shipping companies to hurry up and order ships equally as large. This has created a situation of continued excess capacity and volatile freight rates and has undoubtedly encouraged fighting over market shares as well as last year's rates collapse, which occurred when the shipping companies tried to increase their critical mass in order to justify their investments in these large ships."
Drewry also expects that the spot rates, which have otherwise been steadily increasing during the last couple of months, will already in the second half of 2012 be put under pressure again due to excess capacity and the fact that the ship owners will introduce new ships.
No worries
Yet, Nils Smedegaard does not share the opinion that container rates are gradually decreasing again since the shipping industry as whole took Maersk Line's lead in early 2012 and started increasing prices following months of price war.
"I am not worried that rates will drop again. I think the market has acknowledged that it is necessary to maintain a price discipline, only because the previous rate level was so unreasonable. That is not the situation anymore. The rate level is relatively modest, and you often see more tonnage coming in up until the peak season. A third element, which some fail to see, is that generally the container companies have decided to sail slower, and I think they will continue to do so and that is positive in terms of earnings. Taken together, I think we will see an improvement in earnings in the coming quarters for Maersk Line," says Smedegaard.