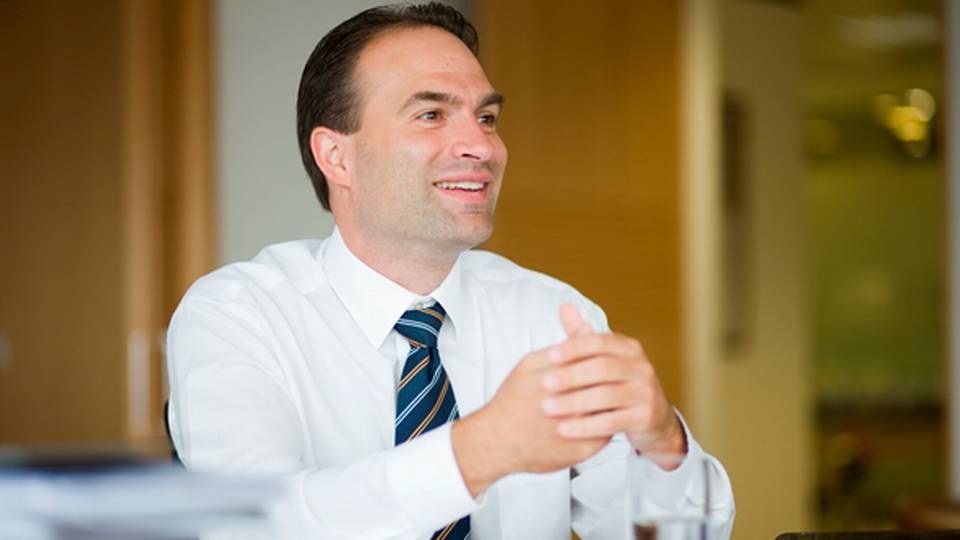 Even though there is a lot of growth in the intra-Asian container market, Maersk Lines' regional feeder company MCC has not won any market shares since 2010. The competition on the roughly 3500 routes, or corridors, in Southeast Asia has simply become so big that getting a reasonable business result requires more and more effort.
Things were looking very good in the first years for MCC, 2009 and 2010, but so many local and regional players have entered the field since then, and with the towering oil prices, profits are no longer certain. Thus, the first quarter of 2012 showed a small minus. As a result, MCC will not hesitate to shut down routes that do not soon turn out to be sustainable. Growth in and of itself is no longer a goal.
Clear orders
"The order from Copenhagen is clear: Do not grow just to grow, better to lose market shares. That's why we are prepared to shut down routes as soon as we see that they are not economically viable," CEO of MCC, Tim Wickmann, says to ShippingWatch.
The rates of the intra-Asian market are far from following the dramatic fluctuations of the major continental lines. In some of the corridors, the rates have been at roughly the same level for years, as a myriad of suppliers are constantly helping to keep the price down. Competition is lively and they are extremely flexible, so they can shut down a corridor quickly, or put in extra tonnage. Add to this that the rates are very local, often applying only to a single corridor, for instance between Shanghai and Ningbo to Indonesia.
Focus on feeder
The intra-Asian routes, shipping containers between the Asian countries, is one part of MCC's business. The other is to function as a feeder to the major shipping lines, not least Asia-Europe, including the parent company, Maersk Lines. This is a business that Tim Wickmann wants to focus on even more.
"We lost market shares on the intra-Asian traffic in 2011, and are now deliberately focusing even more on the feeder part, for instance, Taiwanese Evergreen. This way, we have an advantage over local and regional shipping companies, who are only sailing internally between the countries in the region," says Tim Wickmann, adding that the success of MCC is largely tied to Maersk Lines performance on the Asia-Europe route.
Growing with the market
Today, MCC has a market share of 5-6 percent, compared to approximately 2 percent when the shipping company started in 2009. MCC is still small in China, Korea, Taiwan, and Japan, but big in Vietnam, India, Indonesia, Malaysia, Bangladesh, and the Philippines. MCC is biggest in the last two countries.
"Our ambition is to grow with the market and start making money again, but that doesn't mean we won't pull out of a market and start up in a different place," says Tim Wickmann.
He adds that the rates after the Chinese New Year are looking positive again, and that April "looked good."