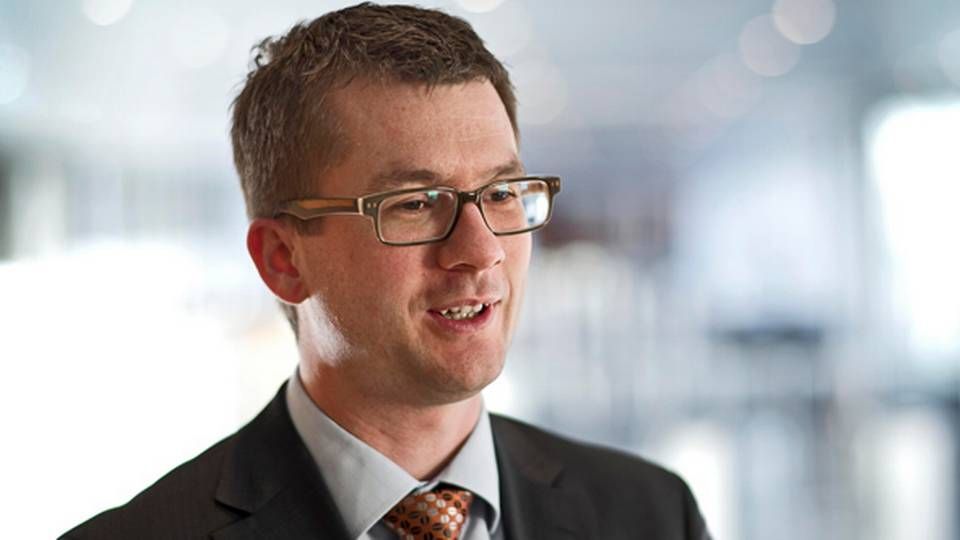 EU should spend its energy on securing a global climate agreement for shipping, rather than spending it on making a regional agreement, says Maersk Line.
"CO2 is a global problem, which is why the CO2 regulation within shipping should be passed globally by the International Maritime Organization, IMO," says Jacob A. Sterling, Head of Climate and Environment at Maersk Line.
EU Climate Commissioner Connie Hedegaard is currently working with four different models to maximize reduction of CO2 emissions in shipping in the EU. One of the models involves putting a tax on bunker oil. The money from the tax will then be put into a climate fund.
A fuel tax
Maersk Lines has been pressuring the IMO for a long time to pass a global CO2 regulation based on this model – that is, a fuel tax that will increase incentive to invest in energy efficient ships sailing with less fuel.
"Basically, we believe that regional CO2 regulation is a bad idea. We would much rather see a global regulation, providing us with the same requirements all over the world. Regional regulation might remove focus from the need for global regulation, and we might end up with a patchwork of different CO2 regulations, all pointing in opposite directions, which will be very difficult for the shipping companies to manage," says Jacob A. Sterling.
"The best thing would be for the CO2 regulation to be shaped so as to benefit energy efficient ships. This will create a huge incentive for investments in energy efficient ships. It is common and good sense that the less CO2 the ships emit, the less they pay, because it means that the ships that pollute the most, pay the most."
Triple-E in the pipeline
Maersk Line has 20 new Triple-E ships in the pipeline. These are not only the biggest container ships the world has ever seen, but also the most energy efficient ships. The ships have a capacity of 18,000 teu and will be delivered in the period 2013 to 2015. The first of six Triple-E ships will be delivered in July and August next year, nine ships will follow in 2014 and five in 2015.
Like the Danish Shipowners' Association, Maersk Line too has to admit the difficulties of reaching a global climate agreement in the IMO. At the same time, though, Maersk Line notes that IMO did take the first step last year through the passing of an energy efficiency index for new ships.
Major disagreements in the IMO
"We hope to see some agreement on an actual CO2 agreement for shipping soon. The EU has been saying for a long time that they will introduce regional CO2 regulation if the IMO failed to reach a global agreement. And we do have to note, sadly, that there is still major disagreement in the IMO. "
EU has been heavily advocating an expansion of the union's quota system (ETS) to include shipping. We believe this to be a very bad idea. The quota price is very unstable, making it difficult for us to predict our fuel expenses, which are a big part of our total operational costs. Add to this that the system is difficult to manage, and we fear it will be to easy to work around it."
"If the EU is to prepare a CO2 regulation for ships, they should follow the IMO proposals closely, and they should work into the agreement a clause stating its annulment as soon as a global agreement has been reached."