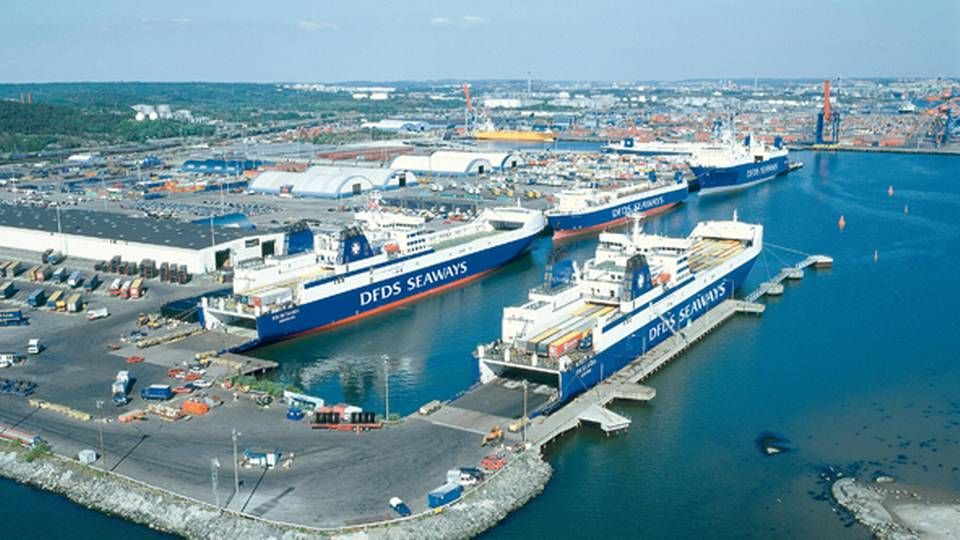 The Swedish shipping company North Sea RoRo is full of confidence after the new company this January went up against DFDS on the route between Gothenburg and Immingham, England. A lucrative route for DFDS through many years, but the loss of a major group of customers – co-founder and initiator of the new, competing shipping company, the forwarding company NTEX – is very costly on the bottom line. Approximately one third of the DFDS drop on the North Sea is due to the new competitor on the Gothenburg-Immingham route, said DFDS CEO Niels Smedegaard on Wednesday, in relation to the company's financial statements for the quarter.
CEO of NTEX, Thomas Ström, confirms to ShippingWatch, that the shipping company North Sea RoRo is following the budget that was made at the opening of the route, and that NTEX, along with two other investors, has agreed to provide the company with further capital, if necessary.
"We have about 50 customers, including several major ones. So everything is going according to plan. The board is very pleased with the developments up until the end of April, which is why we have agreed to provide further capital, if need be. It is not necessary right now, but the promise of further capital if necessary is a sign that we believe in this as a long term project," says Thomas Ström.
He adds that it has been the intention since the beginning to spread out the ownership, so that North Sea RoRo can be neutral on the market and operate as an independent company. Today, NTEX owns 19.3 percent of the shipping company, while two other investors, Volle Invest and Nordstenen, own 31 percent and 44 percent of North Sea Roro, respectively.
Thomas Ström believes that DFDS's decision to withdraw capacity from the Gothenburg-Immingham route, because of the competition, is another advantage for North Sea RoRo.
The initiators behind the new shipping company have not tried to hide the fact that the establishing of the new ferry route stems from disagreements with DFDS about pricing. They believe that DFDS has been charging 20-25 percent more on routes between Sweden and England than on similar routes elsewhere in Europe. DFDS has denied this.