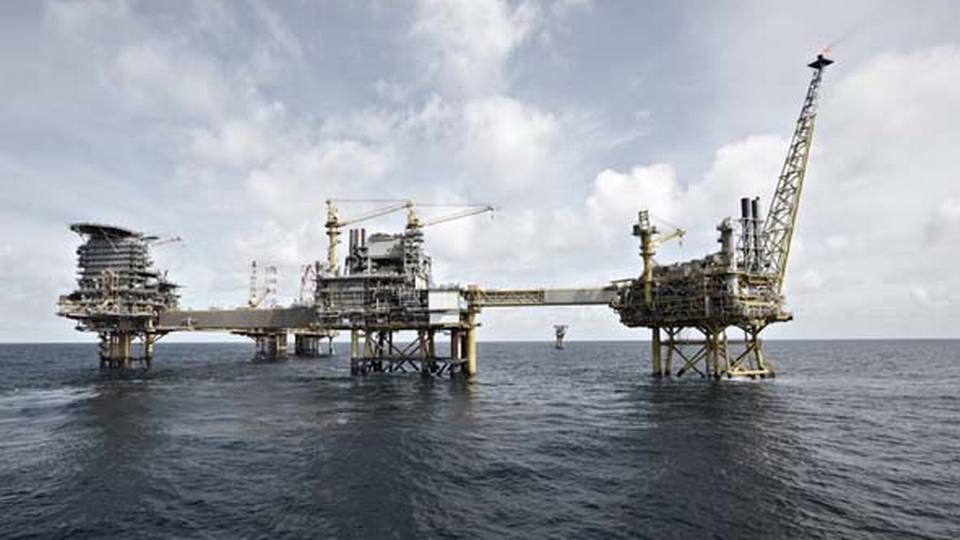 State revenue from oil and gas production in the North Sea rose by almost one third in 2011 compared to the previous year, landing at approximately USD 5 billion, says the Danish Energy Agency's annual report, "Denmark's Oil and Gas Production and Subsoil use 2011", which has just been published.
Based on an oil price scenario of USD 120 per barrel, the report estimates that the state's total revenue will range from USD 3.6 to USD 5 billion per year from 2012 to 2016. The state derived an approx. 62 per cent share of total profits from Danish oil and gas production in 2011 (calculated by year of payment).
The increased state revenue is attributable to higher oil prices throughout 2011, which have more than offset the fall in oil and gas production from 2010 to 2011. Oil prices increased by about 40 per cent from 2010 to 2011. The average oil price was about USD 111 per barrel in 2011.
10 years as net exporter
Oil production declined by about 10 per cent compared to 2010, totalling 12.8 million m3 in 2011. Over the same 12-month period, the production of sales gas fell by about 21 per cent to 5.6 billion Nm3. On the basis of the updated forecasts in the report, Denmark is expected to maintain its position as a net exporter of oil and natural gas for about ten more years.
Danish oil production is expected to exceed estimated consumption through 2020. Similarly, gas pro-duction is expected to exceed domestic consumption through 2022. This is a year longer than the estimates made for both oil and gas one year ago.