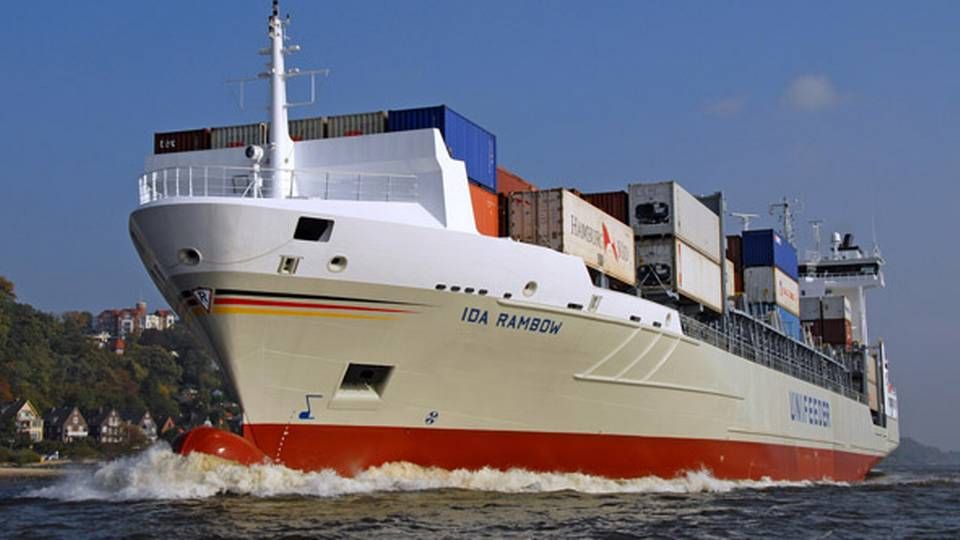 Unifeeder's activities have increased significantly in 2011, and the result has followed right along. The revenue of the capital-fund owned feeder company has passed USD 500 million for the first time, landing at USD 534 million, says the feeder shipping company's financial report for 2011.
Profits after taxes have followed along, coming in at USD 47.3 million, up from USD 45.3 million in 2010.
The shipping company experienced increased activity during the first six months of 2011, whereas in the last six months this increase was replaced by "rapidly decreasing needs for transportation in most traffic areas," as the report states.
Increased outsourcing
Nonetheless, Unifeeder has been able to increase the volumes transported, which is mainly due to an increased trend towards outsourcing of feeder activities by the global container shipping lines, and a continuation of and increase in the activities in the UK market. In addition to this, the increasing bunker prices during the year have helped the numbers, as Unifeeder "to a certain extent" has been able to re-invoice the increases to the customers through agreed bunker adjustment surcharges.
Cost increases on bunkers have – along with increased prices on chartered tonnage – put a considerable strain on earnings, says the feeder company.
"Seen in the light of the difficult market situation, the Group's profit is considered satisfactory and in line with expectations," writes the management.
The future looks bleak, though, according to the financial statement, and management does expect a lower result for this year than 2011.
Lower level
"The ongoing financial downturn in the world economy is expected to have an effect deep into 2012, and consequently the volumes transported are expected to be realized at a lower level than in 2011, even though the Shortsea segment is expected to continue its growth," says the management in the statement.
Unifeeder is one of Europe's biggest feeder shipping companies, constantly chartering between 35 and 45 ships.
Shortly before the global entry of the financial crisis, Unifeeder formulated an ambitious growth strategy for 2015, which, in addition to new potential markets and geographical areas, included increasing volume by securing more contracts when the big container shipping companies decide to outsource their feeder services.
Since 2007, the feeder company has been owned by Montague Private Equity, a British capital fund.