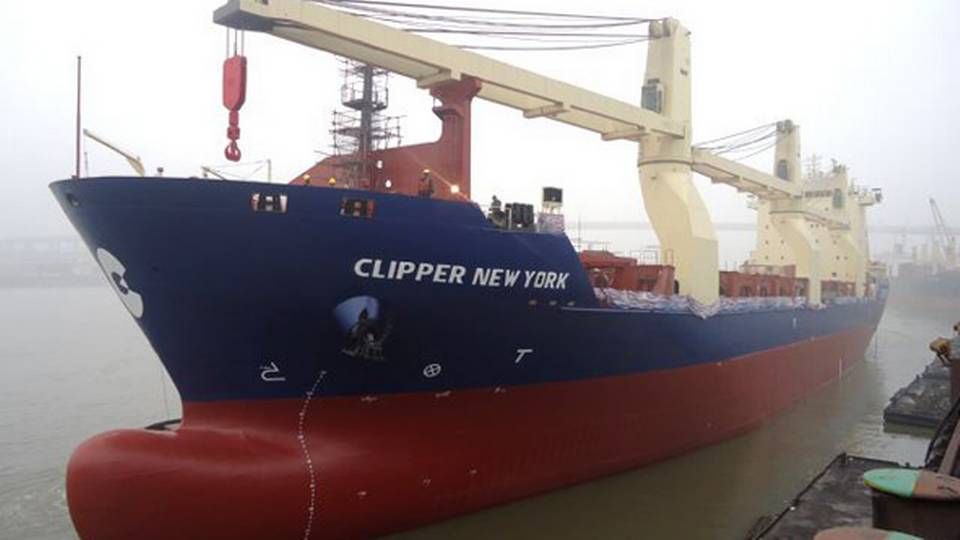 Clipper believes that as much as one fifth could be cut from fuel costs by lowering the speed of the ships. Since 2008, the shipping company has been working on various ways to optimize the ships' fuel consumption.
The shipping company established a Performance Management unit last year, whose sole purpose is to work on reducing the fuel consumption of the ships. According to Clipper's financial statements, the activities of the unit include:
-Slow steaming/ECO-speed. This means trying to find the optimal speed for ships, in relation to cargo, route, and timeframe. Slow steaming could lower fuel consumption with as much as 20 percent.
-Optimization of trim (the difference between depths under water fore and aft of the ship). Test measurements have been performed on several types of ships, which have made it possible for port captains and captains to optimize the placement of cargo and ballast water. Fuel consumption on these ships has been lowered with 3 percent, on average.
-Cleaning of hull and propeller, and use of high quality paint. These initiatives can save as much as 10 percent of fuel.
-Monitoring and optimization of engines, crew training, and the introduction of a performance monitoring system.
Maersk Line to save USD 1.3 billion on fuel from 2014