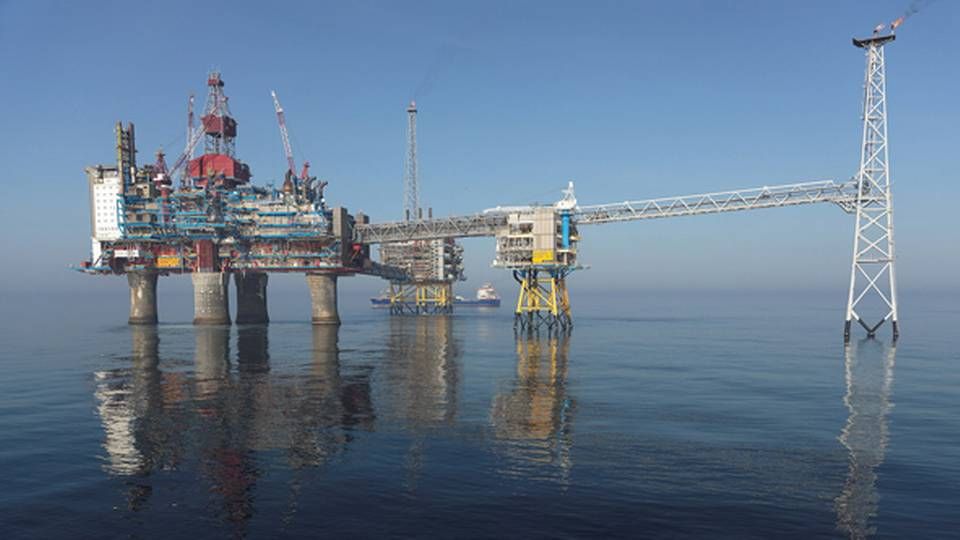 With an investment of approximately USD 100 million, Maersk Oil and its Maja license partners are now putting money up to back their statement that the oil venture in the Danish part of the North Sea is not over yet. Specifically, this is happening with the Maja license, close to the Norwegian border, south of the Harald Field. This will be an HPHT (High Pressure, High Temperature) drilling, one of the latest hits in oil exploration. Esbern Hoch, Head of Maersk Oil explorations in Denmark, Greenland, the Middle East, and North Africa, is pleased with the project, which could potentially contribute to a revitalization of Danish oil production.
"The potential here is very exciting. This is the next step of increasing the extraction from the Danish part of the North Sea. We see a huge potential," he says, referring to the approximately one billion barrels of oil that estimates from the Danish Energy Agency say remains to be found in the North Sea.
Massive technological requirements
He is, however, quick to point out the risks of the drilling, as it will take several years from the beginning of the process to a potential production.
"This is more expensive, and the technological requirements are bigger, as we are dealing with high pressure and high temperatures, and we have to go down deeper than five kilometers. But now we have two years to initiate drilling, to mature, and to find out whether there is a commercial potential here."
There are many factors that will need to fit together before a potential commercial finding becomes a reality. The risk of the whole investment being wasted is absolutely present. Normally, an attempt will not be made before probability is more than 30 percent. Now they are beyond the risk of whether there is anything to find. The uncertainty at this point is how much they will find, and it is when making those estimates that the commercial considerations become relevant.
"There is far less than 50 percent chance of this being commercially viable. There is maybe a 30 percent chance of that, and a 70 percent risk that nothing will come of this. That's why this business needs some proceeds when we actually do find something," explains Esbern Hoch.
British experience
Maersk Oil has previously drilled two HPHT wells in Denmark, and it has international experience from similar projects with approximately 10 drillings in Britain. One of Denmark's leading oil experts, Erling Stenby, professor at Denmark's Technical University (DTU), finds it very interesting that Maersk is going ahead with the difficult drillings.
"A large part of the new findings in the world today comes from HPHT. It is a type of oil- and gas resource that is becoming increasingly important to ensuring the supply. It's exciting that we have this potential in Denmark as well. That Maersk is also going ahead with this is very positive. It moves the limits of what the Danish oil industry can do," he says, mentioning that Dong is working on two similar projects.
The chalk field challenge
The challenge of the chalk fields, where drillings have been horizontal and with water injections, is bringing the degree of extraction up to more than 30 percent, which is the level of extractions today. And this is why Erling Stenby adds a reasonable amount of skepticism to the mix.
"They are now drilling even deeper, and the sticking point is whether this can even lead to a production. These drillings are very costly, and when production begins, the extraction will have to measure up. For example, they won't be able to inject water, so there are some big challenges if this thing is to be successful," says Erling Stenby.
BY JACOB BREJNEBØL KNUDSEN, JAKN@JP.DK