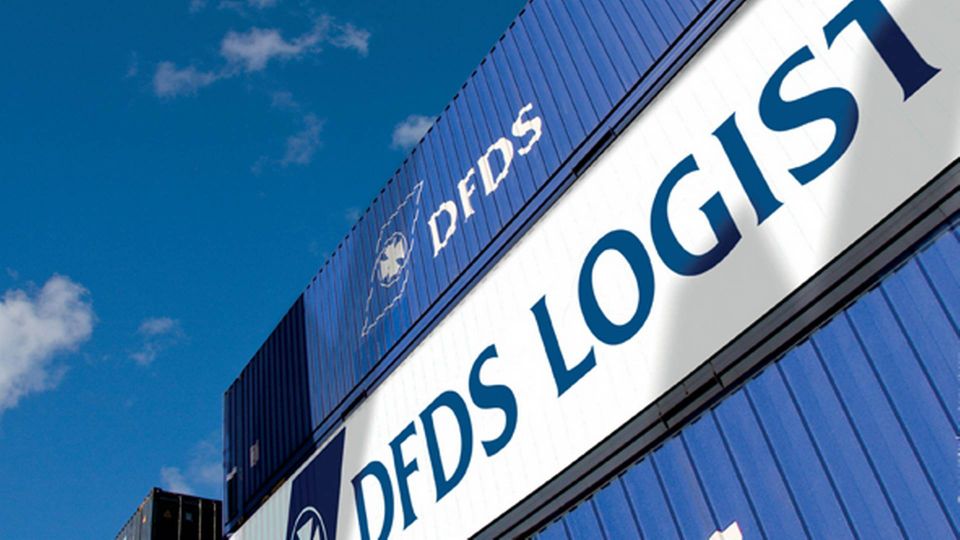 DFDS' takeover of the Mercatordok terminal in Ghent, Belgium will not increase the company's turnover significantly. Rather, it will improve the efficiency of DFDS' work at the terminal and create opportunities for new services.
"It is very much a project that involves efficiency improvement rather than turnover improvement. We believe that we can reduce costs by doing things our way. But I'm close to claiming that it will probably have a negative effect on our turnover if the project is successful. At least our costs will be affected negatively by the project," says Peder Gellert Pedersen.
Mercatordok is a terminal in the port of Ghent which Volvo Group Logistics Services have run for several years because a very large part of the cargo to and from the port came from Volvo. But now the logistics division has decided to focus on third-party logistics and will therefore abandon its port and shipping activities. Consequently, Volvo Group Logistics Services contacted DFDS to hear whether the company would be interested in taking over the operation of the terminal, and DFDS accepted their offer. The deal is a concession to Ghent port, an agreement which runs during the same period as the transportation contract with Volvo.
"We will use our terminal-related competencies to introduce our systems and best practices and in this way we will presumably be able to secure cost savings both for us and Volvo – Volvo Cars as well as Logistics – by running the terminal more effectively than they did," says Peder Gellert Pedersen.
New opportunities
The takeover has involved the employees of the terminal staying on, but DFDS has put in its own management, and the terminal will transferred to DFDS' terminals and processes. It will make the work at the terminal more flexible than it was when Volvo Group Logistics Service was the operator. DFDS will also be able to offer customers a better service that involves more than just loading and unloading at the terminal.
"It could be that we will want to reload some cargo, store it intermediately in warehouses or something like that. That has presented a difficulty because the terminal in Ghent previously was a Volvo terminal with one purpose only: making sure that Volvo's products entered and left safely. But now we are the ones in charge and if our customers need a reload or something else entirely, we can offer that too," says Peder Gellert Pedersen.
Media: DFDS on the lookout for new ferry to Dover-Calais
DFDS executive: Volvo contract carries great signal value
DFDS executive: Keeping Volvo deal is not a given
DFDS enters multiple year contracts with Volvo for 55 million Euros annually