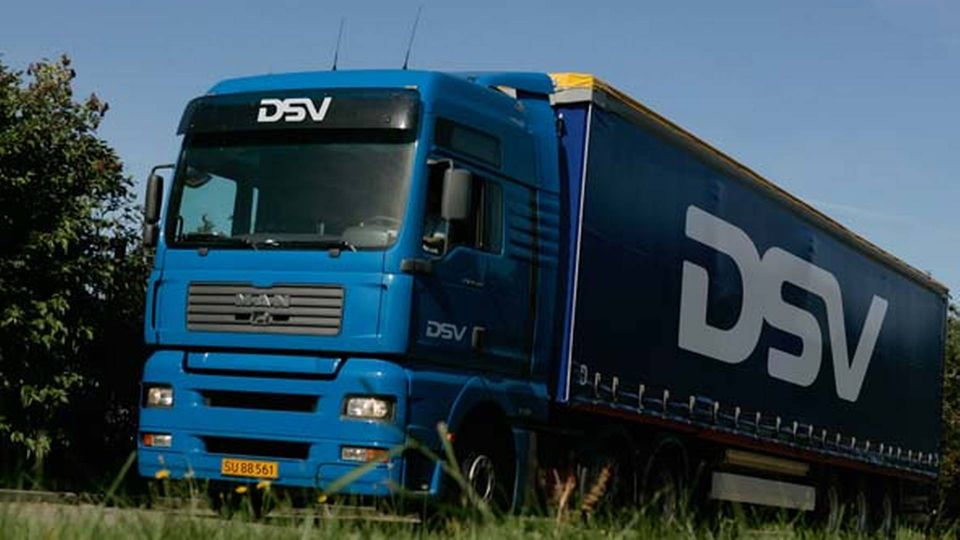 The financial statements of Swiss DSV competitor Kuehne+Nagel bodes well for the Danish company, says analyst Michael Friis Jørgensen of Alm. Brand Markets.
He points out that the Kuehne+Nagel financial statements look fairly solid on the top line as well as the gross margin, and this is where the two companies can be compared directly.
"If you look down through the numbers, it's a big upside for DSV that the Roadside division is the strongest card in spite of fears for the European economy. DSV has an even stronger exposure in this area, which is a huge advantage," says Michael Friis Jørgensen.
He does not place much heft on Kuehne+Nagel's bottom line, which is characterized by costs from cutting the aggressive strategy that was presented early this year.
Not even increasing container rates could unsettle DSV, he says.
"The container division is under pressure from the rapidly increasing rates, which is expected and included in the estimates," he says.
On the other hand, the analyst says that a relative weak development in air freight will have a negative effect on the books.
"All statistics of the last couple of months have shown that a zero growth (in air freight, ed.) will not happen this year. So it'll be hard to reach the top of DSV's interval because of the developments in air freight. But if you look at the margin, you'll actually find that it's strong. So even though the volumes are decreasing, the transporters cannot sustain their prices, which is good for the forwarders. But it's no surprise that air freight volumes will have to go down," says Michael Friis Jørgensen.
"So all in all, this fits within DSV's expectations for this year. Their expectation interval definitely ought to hold, though one could have been nervous about the poor state of the economy," he says.
RITZAU FINANS