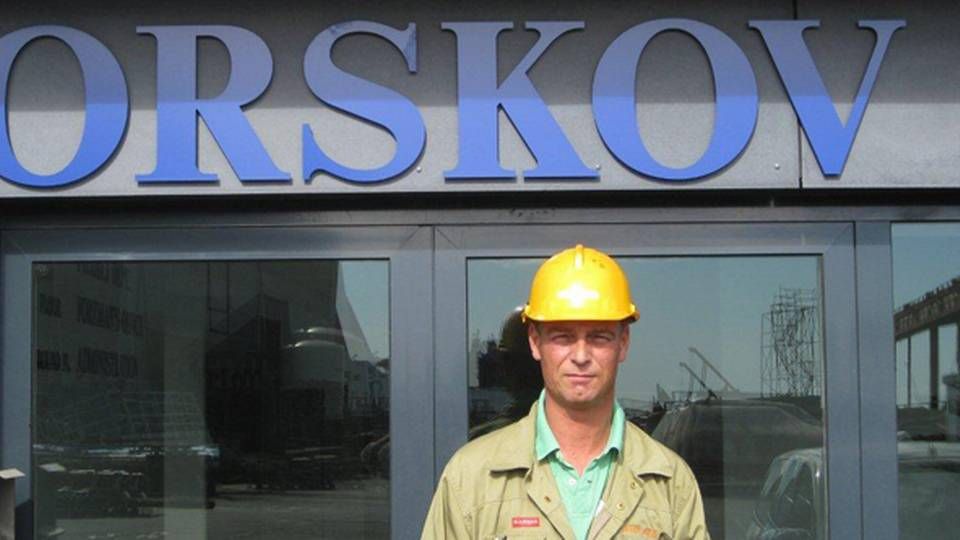 Orskov Yard in Frederikshavn expects increased competition on orders for repairs from Norway, which Danish and Swedish yards have been marketing themselves eagerly for over the past year. In Denmark, Orskov has traditionally and especially been focusing on Norway, and the Karstensen shipyard in Skagen has already shown the way by successfully securing work on newbuildings within fishing for Norwegian customers.
"They are all looking in that direction now, which will no doubt increase the competition. We are definitely going to feel it," says CEO and owner of Orskov Shipyard in Frederikshavn, Jeppe Ørskov, to ShippingWatch. The shipyard in Northern Jutland is also looking at new jobs, such as upgrading drilling rigs, which Semco in Esbjerg and Fayard on Funen are increasingly successful with through orders from Maersk Drilling. Orskov does not have a share of this market yet, but Jeppe Ørskov expects it to happen, this too with a focus on Norway.
As a key player in Frederikshavn Port, Orskov is actively involved in promoting the port's extensive expansion plans.
"If we get the expansion, which will mean that we can accommodate even bigger ships and rigs, then we will be in a sheltered port, well protected. That means a lot," says Jeppe Ørskov, though he is skeptical about the long prospects of the casework with getting the environmental approval, the so-called VVM review, which means it could be years before the port expansion gets the go-ahead.
The current order backlog is, in Jepper Ørskov's words, "very short," with no major reconstructions and only regular maintenance jobs.
"We have all been through a boom, before everything collapsed. Our industry is short, but our order backlog is a bit shorter than I would like it to be. We have available capacity with only weeks' notice, which is less than ideal. On the other hand, though, it means that we can accommodate urgent tasks, and we need to have the space for that," says Jeppe Ørskov, who expects the yard, as in previous years and in spite of the short order backlog, to make money in 2012. The employment at the yard is stable, with 210 employees.
"That's the same level as back when everything was booming. We keep it at this level because it fits with our facilities and what else we have," says Jeppe Ørskov.