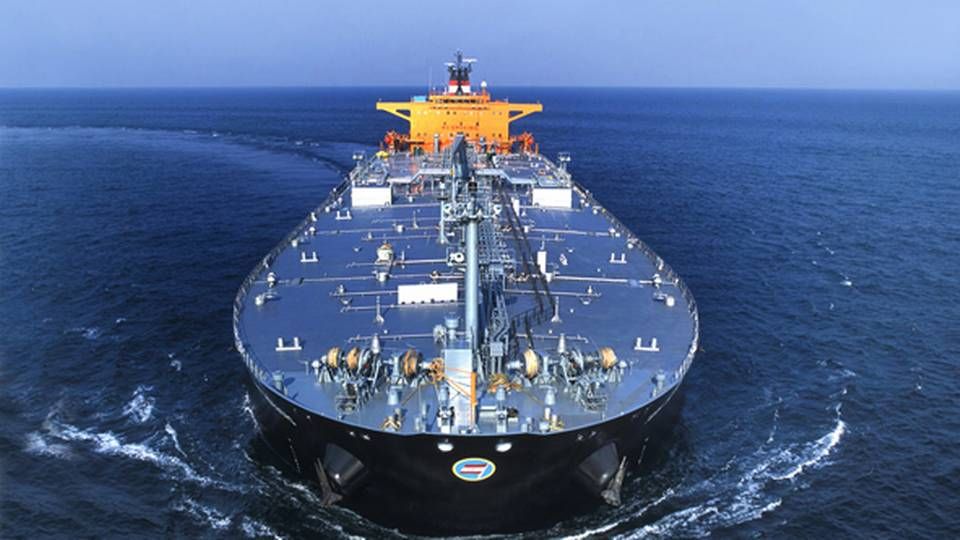 Danish shipping is headed for its best year ever measured in foreign exchange earnings. New numbers from The Danish Shipowners' Association show that the shipping companies in 2012 expect to reach total foreign exchange earnings of 192 billion Danish kroner, compared to the record year of 2008 which netted 190 billion Danish kroner. As such, 2012 will become a record year and Danish shipping will once again reinforce its position as Denmark's largest stand-alone export industry at a time when the global economy and not least global shipping is still struggling to get through the financial crisis.
Deputy Director General of The Danish Shipowners' Association Jan Fritz Hansen points out that the estimate is based on the shipping companies' reports for the first six months of 2012, an expected growth in international trade of about 5 percent for the entire year, and an increasing dollar rate.
Sharp growth in tonnage
The explanation for the very high level of export is mainly due to the massive introduction of new tonnage of between 20 – 30 percent during the course of four years. This tonnage is operated by the shipping companies and typically in the form of chartered tonnage and pools in primarily the tanker ship segment.
"Looking forward, naturally it looks very positive but the numbers also express the fact that employees have to work hard in a market characterized by tremendous overcapacity in pretty much all segments, which is reflected in the low freight rates. In relation to the massive and growing tonnage we are operating, the number should, all things being equal, be significantly higher. But the primary concern is being ready when the market once again sees more of a balance between supply and demand. It is definitely a great advantage to have a significant amount of tonnage at one's disposal considering the uptick that will occur later on," says Jan Fritz Hansen to ShippingWatch.
Following 10 almost-golden years, 2008 saw Danish shipping's record year so far with foreign exchange earnings of 190 billion Danish kroner. The following year shipping exports dropped to 140 billion Danish kroner when the global financial crisis hit in earnest and a little belatedly affected the freight markets. In 2010, the foreign exchange earnings amounted to 176 billion Danish kroner and in 2011 the number was 183 billion Danish kroner.
When the market recovers
The Danish-operated tonnage amounted to 55 million DWT in 2008. The number stayed the same in 2009, increased to 58 million DWT in 2010, and then increased drastically in 2011 to 70 million DWT in total. The prognosis for 2012 from The Danish Shipowners' Association estimates that the total Danish-operated tonnage in 2012 will amount to 85 million DWT.
"In shipping, we traditionally say that when manage to get through some crises, it is crucial to be as well positioned as possible once you are safely out of the crisis. If you have reduced too much, you will not derive a whole lot of benefit from the uptick since you then have to charter ships in an expensive market," says Jan Fritz Hansen.