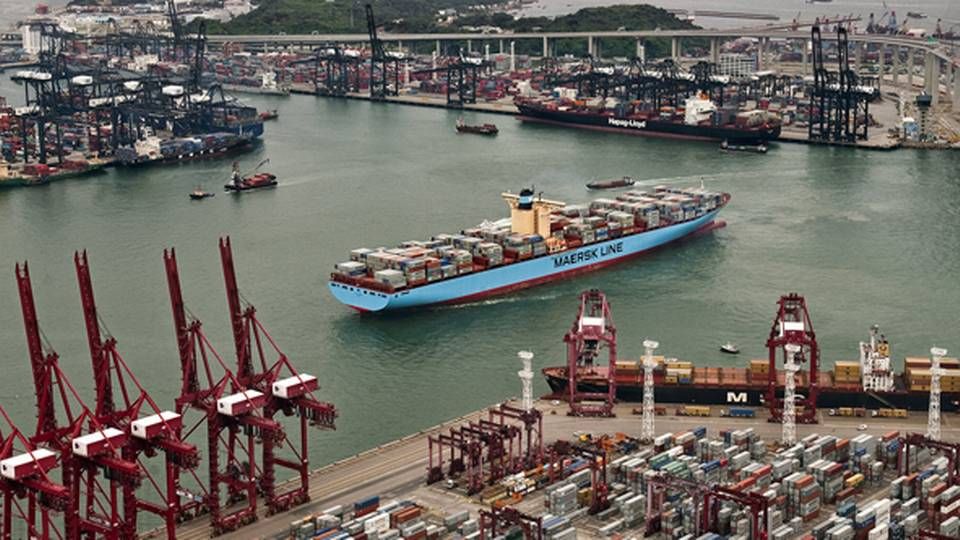 Danish shipping giant Maersk Line gets a huge pat on the back from the independent maritime analysis bureau Seaintel, in a report measuring the reliability and timeliness of deliveries.
The Daily Maersk initiative, which has been active for 9 months now, strives for an on-time delivery precision of 95 percent or higher – a number that Maersk Line has surpassed in the period from April to June. This is the period in which the shipping industry traditionally experiences the biggest fluctuations in delivery times.
In June, Daily Maersk had a precision of 98 percent, the highest number in the world according to the analysis. Reliability has been stable at 97 percent from April to June.
"We plan changes to the route in advance, so that no matter how much we slow down our ships or how much we change our port calls, the customer won't notice. Our customers need to experience the reliability every time, and we are pleased that the numbers show that we have succeeded in this," says Vincent Clerc, Head of Marketing at Maersk Line, in a press release.
The report has been developed in cooperation with the multinational online shipping broker, INTTRA.
RITZAU FINANS
Maersk Line: Daily Maersk 6 months ahead of budget