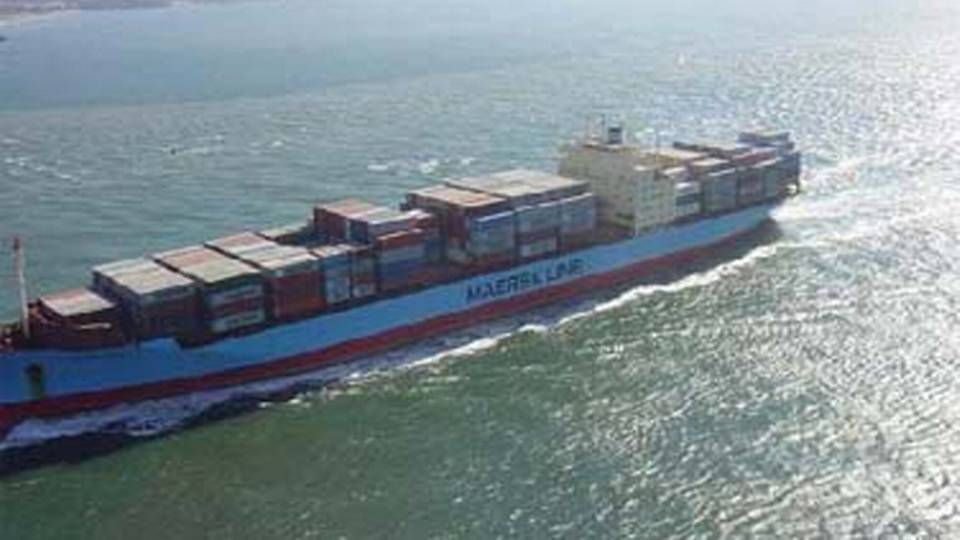 The prospects for Maersk are extremely good. This is the estimate of major German Bank Berenberg, in a comment in advance of the giant shipping concern's financial statements.
"In spite of the fall in global trade, A. P. Moeller-Maersk should be able to outperform both expectations and the sector because of the increased freight rates, strong growth in volumes, and heavy contributions from Terminals and Drilling," writes the analysts.
Berenberg expects Maersk to increase revenue by 16 percents per share, compared to second quarter of 2011, when the financial statements will be published on August 14th. The primary cause of the increased revenue is expected to be the recurring profitability of the container sector, which was hit hard by low rates last year.
At last Friday's review of the rate development on Maersk Lines' key container route between Asia and Europe the rate level was 108 percent higher than the same period last year, and so the shipping company is expected – by most financial institutions – to deliver a positive revenue in 2012 for the key business sector.
The recommendation remains at "buy," and the target share price stays at USD 9,396. Compared to the final price of USD 6,752 on Thursday, this indicates a continued potential of approximately 40 percent.
RITZAU FINANS