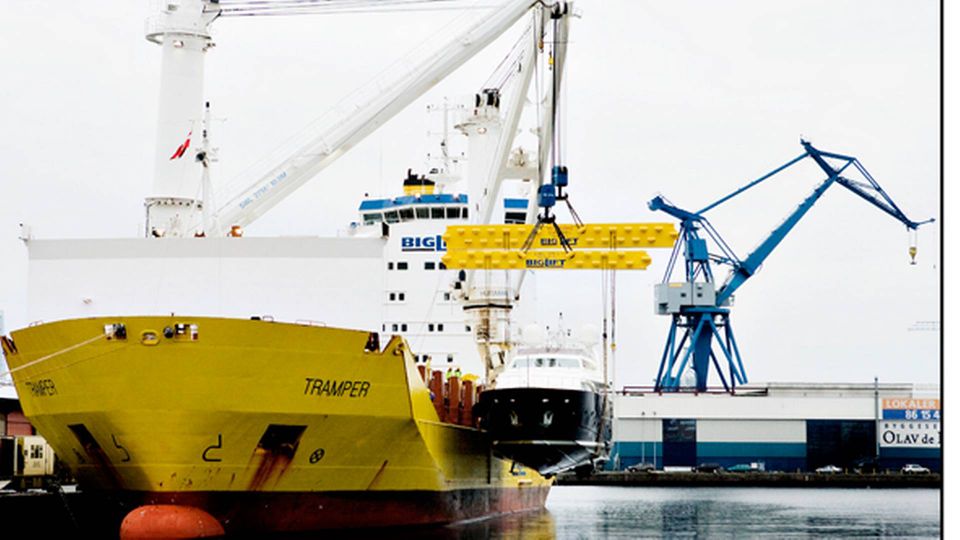 The Danish ports have been spared major anti-terrorism expenses. Video cameras, alarm systems, and central surveillance are now replacing 24 hour manned crews at each port, which would otherwise have ruined the finances of several ports, says the association.
"We have been quite critical over the past year in regards to tightening the rules, which include, among other things, requirements for 24 hour ship surveillance. We've been very concerned with finding a solution to this. So we now expect that the ports will work with video surveillance together with the security companies, which is obviously cheaper than having teams of three guards manually watching the ships," says Uffe Steiner Jensen, Chairman of Danish Ports, to ShippingWatch.
As many as 45 ports participating
The rules have been tightened by both the IMO and the EU in an effort against terrorism and illegal immigration. But the rules have been too broad, and have failed to account for the differences between, for example, problems with illegal immigration in Southern- and Northern Europe, says Uffe Steiner Jensen.
So Danish Ports have been looking to find a cheaper solution than the guards, and the association has now developed a collaboration with a series of major surveillance companies, which are already working with, among others, the Danish Military's ammunition depots and the Danish royal family. "This of course means that they can help us watch the ports as well. I think we've done a good job of developing this collaborative effort," says Uffe Steiner Jensen.
As a result, the association has spent a lot of time on persuading the Coastal Directory, the Danish authority overseeing the rules, that video surveillance of the ports is the way to go.
"We've worked a lot with the Coastal Directory, in a constructive effort to convince them that electronic surveillance is a proper solution. This means that now, instead of hiring a ton of people, we can perform video surveillance from centrally placed consoles, and thus keep the expenses down," says Uffe Steiner Jensen.
A preliminary estimate says that 40-45 ports are currently installing video surveillance. According to the association, this includes all the major Danish ports.