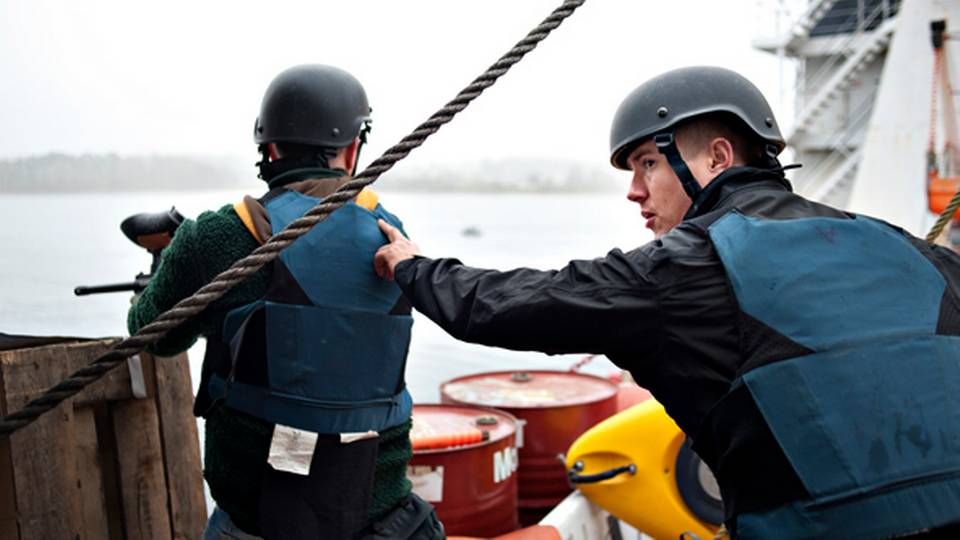 USD 1.8 billion; that is the 2012 costs for the container industry in order to be protected against pirate attacks at Somalia, a SeaIntel analysis shows.
According to the analysis, the shipping companies have generally maintained their piracy surcharge levels giving them various names such as Gulf of Aden Surcharges and Emergency Risk Surcharges implemented for covering the shipping companies' increasing insurance costs on vessels, cargo and ransom costs, increased fuel costs due to a higher speed in the risk zones and costs of having armed guards on board.
According to SeaIntel, the price paid by the industry for increased security and insurances is substantial. The analysis concludes that the US, being the largest bilateral donor of relief aid to the Horn of Africa, donates approximately USD 650 million to the region every year. Therefore, the costs of the Somali pirates on world trade far exceeds the amount of money channelled to Somalia via relief aid when shipping sectors other than the container industry are factored in. Supposedly, the overall piracy costs are smaller for the container industry than for the other sectors as container vessels typically move faster than other vessels and are more difficult to hijack.
SeaIntel points out that the container industry piracy costs have the same effect on world trade as if Somalia had imposed taxes on international trade.
The number of pirate attacks has declined drastically during the first six months of 2012. During the past 12 months, the Nato Shipping Centre has reported 137 attacks. The last four took place in June
Denmark gets key anti-piracy position at the IMO