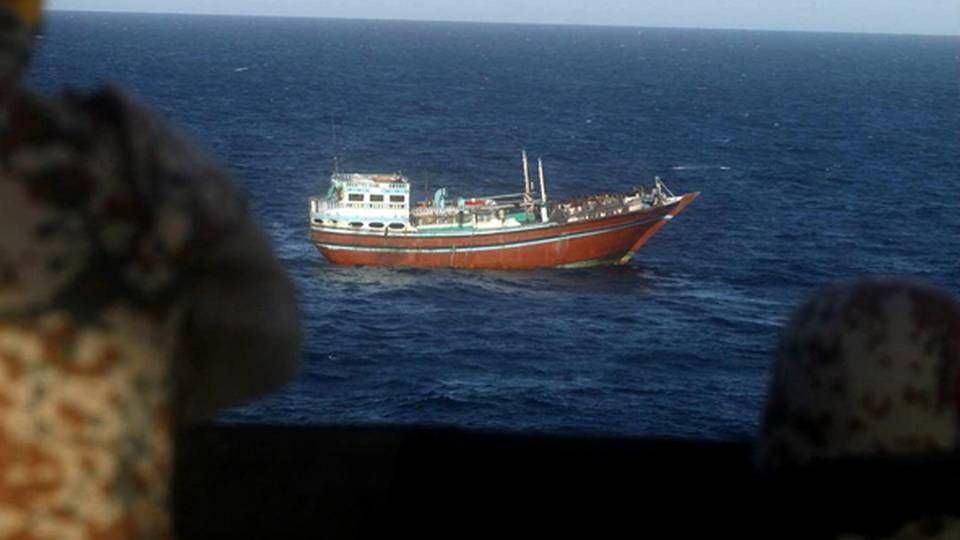 Increasingly violent and more professional pirate attacks are likely to become a reality for the crews of the shipping companies sailing off the West African coast, says analyst Thomas Horn Hansen from Risk Intelligence to ShippingWatch.
"The situation in West Africa is developing quickly, and that creates risks for the companies. It is not just dangerous in relation to the pirates' violence, which is less predictable than that off the coast of Somalia, but also in relation to the methods employed by the pirates who have gained greater capacity," says the leader of Risk Intelligence's West Africa analysis, Thomas Horn Hansen.
"Previously, you would see these pretty simple pirate attacks, pirates employing a few weapons in order to commit robberies and assaults. That has changed since 2006, where we saw an increase in the number of attacks on foreign ships and the offshore industry by rioters with small speed boats and more weapons, who are looking to kidnap crew members. Since December 2010, we have seen a new and pretty well-organized form of piracy as the pirates have started robbing gas or diesel from product tanker ships, at times with the help of a mother ship," says Thomas Horn Hansen.
Concerned companies
Hansen estimates that the two most aggravated kinds of violence will occur to a great extent in the coming years. Risk Intelligence, which specializes in analyses of risk situations and risk areas for shipping companies, has been receiving an increasing number of calls regarding West Africa.
"It is a troubling development for the companies because it is not possible to predict how the West African pirates will react. Organized and violent forms of piracy affect Cameroon, Benin and Togo as well as Nigeria so that is a large risk area for the companies," says Thomas Horn Hansen.
As Hansen points out, the threat in Somalia is far more predictable because the pirates carry out the same type of attack again and again while the attacks in West Africa are more varied.
Wave of piracy in 2015
In the long term, Risk Intelligence expects to see a wave of piracy in Nigeria in 2015. To a great extent, the former rioters from the oil insurgency of 2006 – 2009 are the same people who are now committing acts of piracy on the middle level of those levels Risk Intelligence deals with. The rioters are kept in check in part by the Nigerian government which pays high-ranking former rioters a monthly amount as an indirect payment to lay low. The former rioters support the Nigerian president, Goodluck Jonathan, who grew up in the Niger delta in which many of the current piracy acts take place. Jonathan is expected to lose the presidency in 2015, and that may mean a wave of new riots and attacks, estimates Risk Intelligence.
In July, the International Maritime Bureau (IMB) expressed concerns regarding the development in West Africa. On Saturday of last week, two Nigerian soldiers were killed and four seamen were captured during a pirate attack against a Dutch ship off the coast of Nigeria.