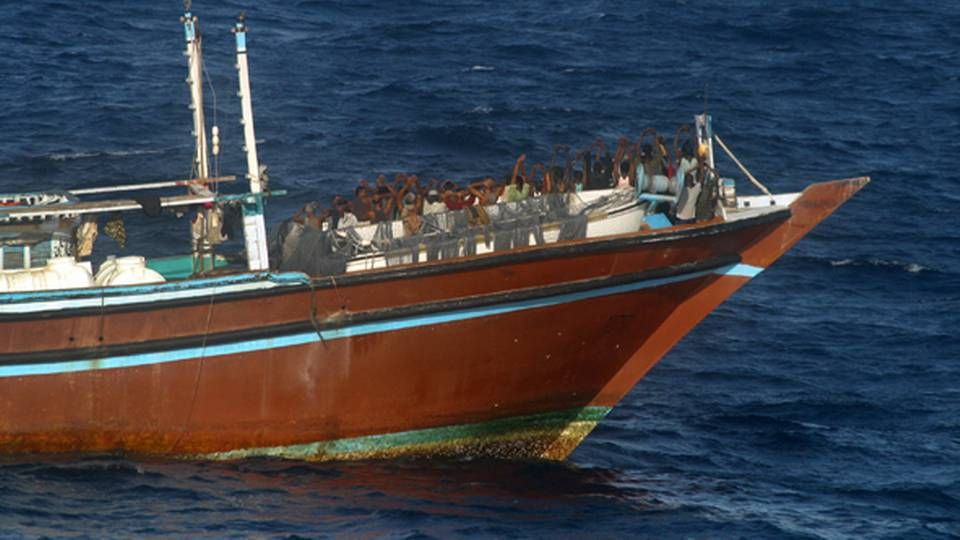 During the last year, Somali pirates have begun kidnapping people on land as their conditions at sea have worsened, the UN writes in a report. According to Nis Mathiesen of Risk Intelligence, this trend is likely to continue.
"The declining success of Somali pirate operations at sea may have contributed to more frequent incidents of kidnap for ransom on land, a trend that accelerated in September 2011, as foreign tourists, aid workers and a journalist were abducted in Kenya and Somalia before being transferred to the custody of Somali pirates", the UN Monitoring Group on Somalia and Eritrea writes.
Compared to 2010, the number of successful pirate attacks fell to 28 in 2011, down from 49. By the end of July 2012, 13 successful attacks have been recorded. The monitoring group's assessment is that the fall is caused by "Best Management"-practices in the shipping industry, more efficient naval operations against piracy and the increased use of private guards on ships.
The analysis company Risk Intelligence agrees with the report's conclusion that pirates have moved their operations on dry land.
"I agree very much with the UN description of the situation. Pirates are constantly optimising their methods inspired by the motto "what is the easiest way to obtain as much as possible?" In the present situation, it is considerably easier to kidnap people on land or take over people kidnapped on land than it is to hijack a vessel", says Nis Mathiesen.
Most profitable
Nis Mathiesen thinks that it is important to remember that a group of investors decides how the pirates operate. The investors' common denominator is that they have incomes from both sides of the law. They manage stores, hotels or other companies at the same time as they invest in piracy, kidnapping and human trafficking. Generally, they search the most profitable business.
That is why Nis Mathiesen thinks that it is likely that the kidnappings on land will continue,
"Basically, I think it is a trend which will continue as Somalia has become a safer place to be. An increasing number of people and Western organisations return providing a breeding ground for these kidnappings. However, if the outlook for piracy improves I expect them to return to activity at sea as they are able to earn more money because of the value of vessels.
Prosecution is off
The monitoring group reports focuses on the fact that even though large sums and much force is spend capturing and punishing pirates, only ten countries try to investigate the Somali pirate networks in detail.
"As a result, the international community is investing enormous resources to pursue and punish those at the bottom of the piracy pyramid, most of whom are impoverished, functionally illiterate youth who are easily replaced, while virtually guaranteeing impunity for those at the top of the piracy pyramid, who bear the greatest responsibility and profit the most".
That is why the monitoring group recommends that the UN pulishes the names of well-known pirates and their partners.
At the same time, an attempt of imposing sanctions on leading Somali pirates have been halted by the UN security Council. Since 2010, Britain has efficiently stopped any sanctions in order to make sure that paying off ransoms would continue to be legal.
According to the report, 174 hostages and eleven ships are held hostage by Somali pirates.
SeaIntel: Costs of piracy for container industry estimated to USD 1.8 billion