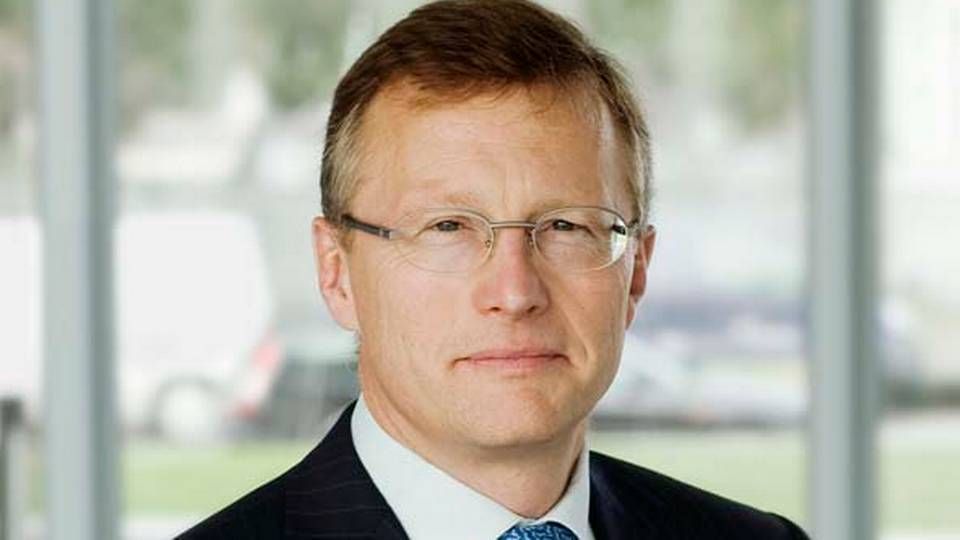 Even though 2012 looks sound for Maersk Line, 2013 looks to be a challenging year during which the company will be struggling with both a drastically increasing overcapacity and growth on the important European continent which, in Maersk Group CEO Nils Smedegaard Andersen's words, will be very slow.
For the Danish container carrier, it will therefore be extremely crucial to renegotiate its contracts and secure better prices on customer agreements, in order to make sure everything adds up economically, says Nils Smedegaard to ShippingWatch.
According to the analyst firm SeaIntel, 2012 and 2013 will show a growth in the number of container ships above 10.000 TEU from 118 at the end of 2011 to 224 at the end of 2013. Some of these ships are Maersk Line's new Triple-E ships.
Ill-timed orders
"Of course, it is unfortunate that so much capacity has been ordered, that applies to all the shipping sectors for that matter, and the challenge has to be providing a differentiated service to customers so they are willing to pay reasonable price for the service even though there is overcapacity. For all of us to reduce prices on marginal costs is not a solution," says Nils Smedegaard Andersen.
However, Smedegaard does not believe Maersk Line contributes to the increasing overcapacity by putting the new mega ships Triple-E in operation from summer 2013. In this context, Maersk Line is simply engaging in a form of "market adaptation".
"Triple-E is just an adaptation to the market growth. It is not to expand our share or anything like that. After all, we have to order ships once in a while. Triple-E will reduce fuel consumption and CO2 emissions, and we will take other tonnage off the market. Triple-E is one of the tools we will have that will make us equipped to do better than our competitors. But we do not believe the market needs more capacity. That is why this will be our last order for some time," says the Maersk Group CEO.
Rates must be negotiated
Customers can expect higher rates on freighted containers but how high Smedegaard cannot reveal.
"We believe that freight rates are low. We need to negotiate for higher rates or else it does not pay to sail containers. How high the rates will go depends entirely on which routes we are dealing with, but we believe that there is potential in the spot market and as for ourselves we believe our contracts are too low and must be renegotiated as they expire. In principle, the market can sustain anything. It costs next to nothing to transport a product in a container from Asia to Europe. The price is not the decisive factor. It is an inelastic market," says Nils Smedegaard Andersen.
The competition for customers and prices has only sharpened by the halting economic development in Europe and the Eurozone. The prospect of noticeable improvements in 2013 is also slim. This can be gauged from, among other factors, the number of containers which has fallen drastically in the last few months, in June alone with 7 percent from Asia to Europe, which accounts for 39 percent of all traffic in Maersk Line.
"Europe is in something which looks a recession and we are not particularly optimistic that the situation will be remedied in six months so we do not expect any growth this year but only a slow growth in the period after. No one can accuse us of being too optimistic," says Nils Smedegaard Andersen.
Quarterly profits
Maersk Line's second quarter profits were USD 227 million (a loss of USD 95) while Maersk Line's volumes increased with 11 percent to 2.2 million FFE (forty-foot equivalent unit) and the average freight rate increased with 4.2 percent to 3.014 USD/FFE. Maersk Line implemented further rate increases on most routes during the quarter backed by capacity reduction. An increase in the fuel price of 10 percent was partly counterbalanced by an 8 percent fuel consumption reduction per FFE.
Altogether the first half year of 2012 saw a loss of USD 372 million for Maersk Line against a surplus of USD 329 million in the same period of last year.
SeaIntel: Maersk Line wins crucial market shares
Maersk Line expects a "modest positive" full-year result for 2012