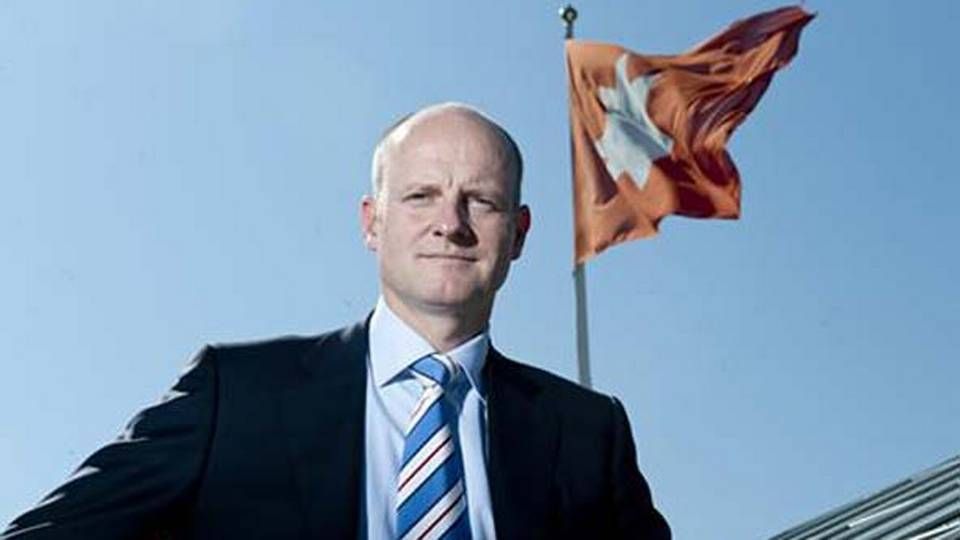 Norden's long-serving business model of long-term contract coverage, which the economically prosperous company has had significant success with, is under pressure from customers, not least those in the dry bulk market, who wish to renegotiate contracts during the severe economic crisis. This is the assessment made by Norden CEO Carsten Mortensen in continuation of the company's interim report published on Wednesday.
"Of course we feel the pressure, but as I have said many times, Norden always meets its contractual obligations and of course we expect that our counterparts do the same. We try to shield ourselves from the oversupply of ships we currently own by assuming coverage. And we have a reasonable coverage for next year, which will yield a good return in relation to our costs," says Carsten Mortensen to ShippingWatch.
Mortensen states that Norden has previously shown the company can handle its business model with flexible tonnage during times of crisis as when Lehman Brothers crashed in 2008 and prompted the financial crisis.
"Our business model has previously proven itself and under very challenging times and I am sure it will prove itself during the period we are now in. Many of our contracts are calendar year contracts which are renewed once a year. Yet even though the spot market can be extremely poor as we are seeing right now, if you start coverage of one or two years in advance, we will of course not accept extremely unprofitable contracts. We have coverage of up to 44 percent for next year and as we move further into the fall our coverage will increase. Yet it will not just be a question of assuming coverage just to do it. It must be at a level we find reasonable, and the customers we will get must be able to fulfill the terms of their contracts."
An extremely challenging market
Carsten Mortensen calls the dry bulk market "extremely challenging" right now and he expects the crisis to demand sacrifices:
"It will have to, considering the rates we are sailing at, but this development also affords opportunities. We have $385 million in cash and securities in our accounts. We have $150 million in bank assurance, we have close to no debt, and we own our 60 ships. That provides us with opportunities. It would be a bit hypocritical for us to start complaining that freight rates are low and too many ships have been ordered when shipping is by definition a cyclical market. Sometimes prices are up, sometimes prices are down. The great thing about shipping is that when there are too many ships, scrapping increases and suddenly balance is restored again. That will happen again."
Despite the slowdown in the global economy and the prevalent skepticism toward growth rates in China, Carsten Mortensen remains an optimist. On Tuesday, Bloomberg News cited Director of Investor Relations Roberto Castello Branco with the Brazilian mining company Vale for commenting that China's golden years have passed.
"If you look at what the development in China could mean for our share of the business, it is far from over in China, I think. For instance, if China grows by 10 percent in BNP every year, then you have a doubling period of seven years. If you look at shipping specifically, China increased importation in the first half of 2012 with 18.2 percent. Right now the coal importation is at 60 percent while the iron ore importation is at 10 percent. That is what we sail with so demand is pretty okay. It is also positive that a lot of scrapping is taking place now. Yet the fleet still grows too much, a net growth of 13 – 14 percent this year in relation to the growth in demand in volumes of 4 – 5 percent and an overall number of about 8 percent. 2012 is the biggest year in terms of deliveries. Next year, deliveries will be cut in half and then at some point we will find a balance again," says Carsten Mortensen.
J. Lauritzen CEO on the bulk market: Things could get really bad