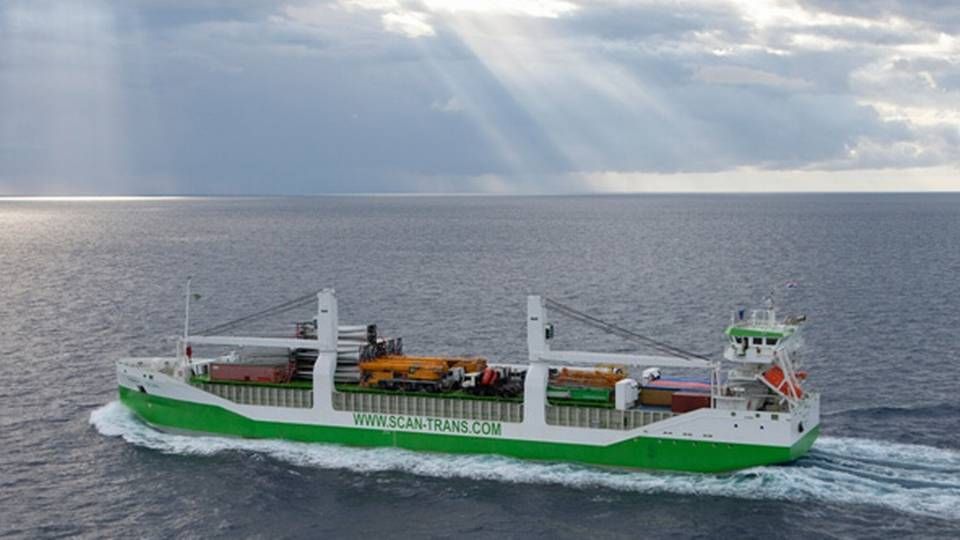 Merging with Intermarine lays the foundations to a solid financial base for Scan-Trans which will be used to make the business grow.
"To Scan-Trans, the merger creates a gigantic opportunity to invest when the market is in the rough. It is no secret that we have struggled in recent years while we have seen a lot of opportunities, we have not been able to take part in, pass by. Following the fusion, we are pretty confident that we now have the strongest balance sheet in the market", CEO Lars Juhl tells ShippingWatch.
The reason behind the strong economy is the major shareholder of Intermarine, the private equity company New Mountain Capital, who manages more than USD 9 billion. Being backed by a player this strong in capital provides Scan-Trans with plenty of opportunities to create business growth, Lars Juhl thinks.
"Growth is definitely the goal of the merger but first we will have to go through a period of time in which we integrate the two businesses. This means that at present, we have no concrete growth plans but growth is definitely our long-term goal", says Lars Juhl.
Long process
When managers of Intermarine and Scan-Trans signed the final papers last Friday, it was the culmination of a process with many considerations; a process which has gone on since March. In the beginning, the Scan-Trans management considered entering into a limited joint venture with Intermarine but agreed to go the whole length if they were to begin cooperating.
This initiated a due diligence process in which Lars Juhl, Scan-Trans CFO Ask Munk and the company's shareholders were to go through Intermarine's business in order to see what Intermarine could offer and simultaneously, they were to collect and hand on information down to the tiniest details about their own company.
"On the Scan-Trans side of the river, I have been the driving force behind this. Only our shareholders and CFO and later on our IT Manager knew anything about the process. That means that we have carried out a due diligence process in which we looked into the things presented by Intermarine and they have done the same with the things we presented. We were to deal with their information as well as sending our own information resulting in very much work or all of us" says Lars Juhl.
Other than a more solid cash flow, Lars Juhl sees other positive effects of the fusion.
"Lars Bonnesen and I started Scan-Trans in 1993 in Singapore and at that time Andre Grikitis of Intermarine visited us. Andre and his established company was very much admired by us kids at 23. So we have always had great respect for him as well as Intermarine", Lars Juhl finishes.
Scan-Trans merges with American company Intermarine