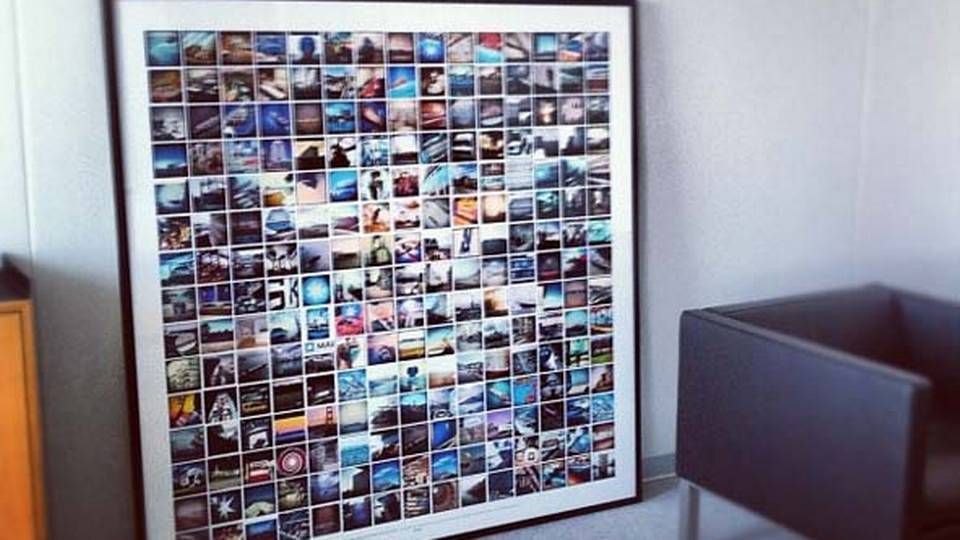 During the last ten months, shipping companies have become increasingly present on the social networks. It may be an easy and cheap way of communicating directly with the company's clients. However, if it is not the shipping companies themselves who are behind the presence it may have unlucky consequences, the SeaIntel Sunday Spotlight predicts.
"Even for the people and companies who do not believe that the social networks can have a positive impact on the bottom-line, it is an indisputable fact that their companies already have a social-media presence. Any company would therefore be wise to take control over that presence, as the alternative might not be very attractive", SeaIntel writes.
SeaIntel has carried out a research of 144 shipping companies' and NVOCCs' (Non Vessel Operating Common Carriers) use or lack of use of social networks. The analysts have chosen to focus on three social networks, Facebook, Linkedin and Twitter, even though some of the companies are active on other platforms.
76 percent of NVOCCs and 83 percent of shipping companies are present on the social media compared to 65 and 69 percent respectively in an analysis from October 2011. According to the analysis, this does not imply that the companies use the social media actively and operate an official page but that pages named after the companies exist on one or more social networks.
Bad company with bad service
SeaIntel warns that unofficial company pages may occur on e.g. Facebook. The analysts point to a horror example of a message from an unofficial page which the recipient might believe originates from the company's official page.
"This is a bad company, they have a crappy service, i had contract few container shipments and all of them ended up in disaster. Delays everywhere, messing with my business and deliver dates. If you don't want to loose money and time, find another carrier company, even if you have to pay a little bit more", a clearly unsatisfied customer writes.
According to the analysts, the unofficial pages have the downside that they hardly ever produce any messages which results in a company such as Hanjin which has 1,951 likes on Facebook never publishing anything. Furthermore, descriptions of the companies on unofficial pages are often taken from Wikipedia whose information is not always correct and may easily be manipulated.
"Bla bla bla"
When it comes to LinkedIn, SeaIntel wonders why only a small minority of the companies uses the free possibilities to send out updates on the company or other features such as making a tab with the company's "products and services". Only 29 % of NVOCC and 32 percent of the shipping companies active on LinkedIn make use of these features.
According to SeaIntel, one shipowner has tried to create a "product and services" tab but in the top of the description the company has written "Bla bla bla".
"Which does not accurately describe their services", SeaIntel remarks laconically.
Good examples
However, SeaIntel has also found bright spots in the social media jungle and points out companies such as Maersk Line, UPS and FedEx as taking advantage of the possibilities offered by the social networks. These companies have 400,000, 383,000 and 376,000 Facebook likes respectively.
"What this means is that, at any given moment, Maersk Line, UPS, or FedEx can post a status update on their company pages and in an instant the status has the potential to be read by almost 400,000individuals. These company page examples exemplify the power of social media when used properly", SeaIntel notes.
The analysts in SeaIntel point out that it is not likely that all 400,000 people following the companies read all updates. They assess that it is only a question of time before an increased number of shipowners and NVOCCs starts using social media actively but say that it is not possible to say what exactly the advantages of using social networks are.
SeaIntel underlines that it is a development which is under way and that it is a development that will be further spurred on by the "super-users". According to the analysts, these are most often people under 30 and while their influence in the shipping industry will grow so will the use of social networks.
Whether or not the social network is only a hype, one thing is clear according to SeaIntel.
"By neglecting the social networks, carriers and NVOCCs are depriving themselves of opportunities to address customers directly – and leaving their branding in the hands of people who may not even work for the company".
Analysts: Maersk Line leads the way in social media
Maersk on Facebook: A balance between openness and trust