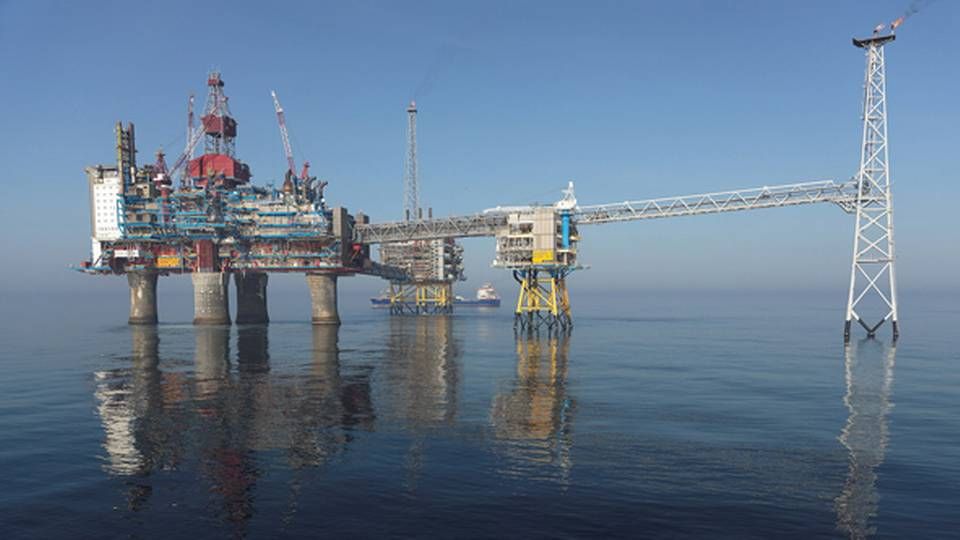 The new oil discovery in the Johan Sverdrup field in the North Sea is great news for all the partners in the field, including Maersk Oil, which owns 20 percent of one of two licenses in the massive field. The field is already the subject of huge expectations. Maersk Oil's managing director in Norway, Morten Jeppesen, tells ShippingWatch that the discovery, just confirmed by operator Statoil, confirms the positive forecasts made for the field.
"This is great news and we are very pleased. This is one of the most promising fields in the North Sea, and it's very important to us," says Morten Jeppesen.
Production in 2018
There are two licenses in the field, and the new Statoil discovery was actually made in the field that Maersk does not own a part of. Still, this simply confirms the potential of the field, just as the Maersk Oil partner Lundin Petroleum announced positive test drilling results today from the license in which Maersk is a partner.
"The Johan Sverdrup field is well connected across the two licenses, so both the discovery and the drilling result are good news. It's still too early to say anything definite about the final potential of the field. We are doing evaluation drillings from this year and up until 2014, where the partnership will present a plan for the expansion of the field, to be approved by the Norwegian authorities. The goal is still for production to begin in 2018," says Morten Jeppesen.
The new discovery was made by the drilling rig Ocean Vanguard. Statoil estimates the volumes to be 140 to 270 million barrels of oil. Estimates put the oil reserves of Johan Sverdrup at between 1.7 to 3.3 billion barrels. Statoil has informed that the company expects to upgrade the Sverdrup forecasts at a later date.
Statoil makes new oil discovery in the Sverdrup area