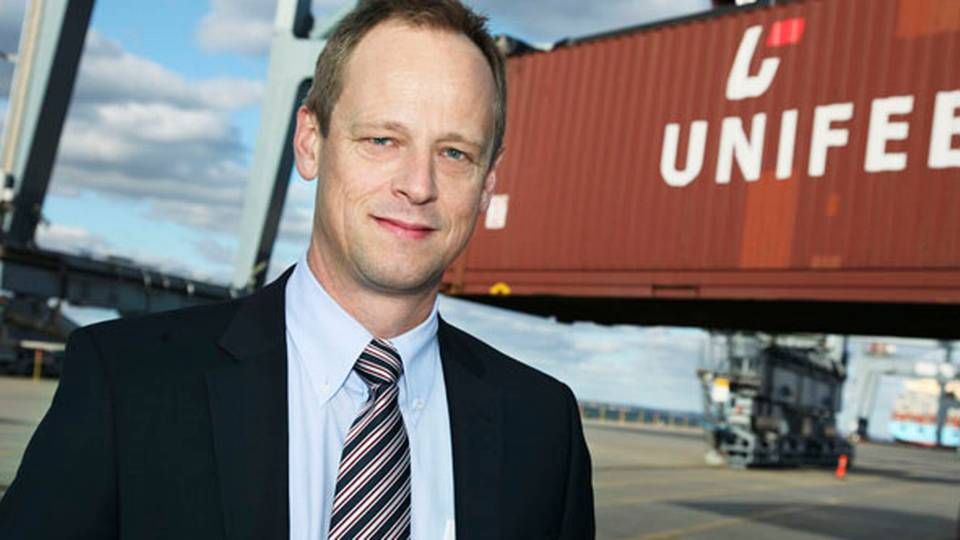 Unifeeder is constantly on the lookout for new opportunities even though the company has just finalized the acquisition of the Dutch feeder company Feederlink from the Irish Continental Group.
"We are looking into new opportunities all the time and this acquisition does not mean we are putting our activities on hold. We have our feelers out, looking for activities which could be of interest to us. We are operationally focused and we need to be able to see the opportunity to create value in connection with for instance acquisitions, both for ourselves and our customers. We run a very well-trimmed operation and are therefore ready to act whenever an opportunity presents itself," says Jesper Kristensen to ShippingWatch.
Focus on Europe
Kristensen adds that the company is not looking into specific activities right now, but should an opportunity arise it will involve Europe, the company's current focus. Yet whether the activities will be set in Northern Europe, where both Unifeeder and Feederlink have concentrated their activities, is not certain. They could also be located in other places – the determining factor is the opportunity for synergy and efficiency enhancement, says Jesper Kristensen.
Kristensen also says the efficiency potential of Unifeeder's latest acquisition is not necessarily about withdrawing tonnage, but that it could also involve offering more departures to customers. It is largely on the English east coast that Unifeeder and Feederlink are both represented and therefore, the networks of the two companies can be merged.
Asset light model
"With greater amounts we get the opportunity of efficiency enhancements, but we could also choose to sail more routes a week. We do not feel the British crisis in the same way others have described. The reason for that is that to a great extent we deal in feeder traffic from the European hubs and we are therefore less affected by local British conditions," says Kristensen.
The company's flexibility and asset light model, in which Unifeeder charters tonnage as needed, also makes it of no immediate interest to look to the German container companies which have come under pressure due to financing from kg-companies.
"We are quick on our feet and we will continue to be so," says Jesper Kristensen.
Unifeeder is owned by the British private equity firm Montagu.
Unifeeder transports containers from the large European hubs in Belgium, UK, Germany, and the Netherlands to more than 35 regional ports in the UK, the Nordic region, the Baltic States, and Russia and saw a turnover of 430 million Euros in 2011.
Feederlink, founded in 1993, transports containers between Felixstowe and Rotterdam and the British ports of Grangemouth, South Shields, Teesport, and Immingham. The company's headquarters are located in Rotterdam and its representative offices in the UK. In 2011, the company's turnover was 22 million Euros.
Unifeeder takes over Irish Feederlink