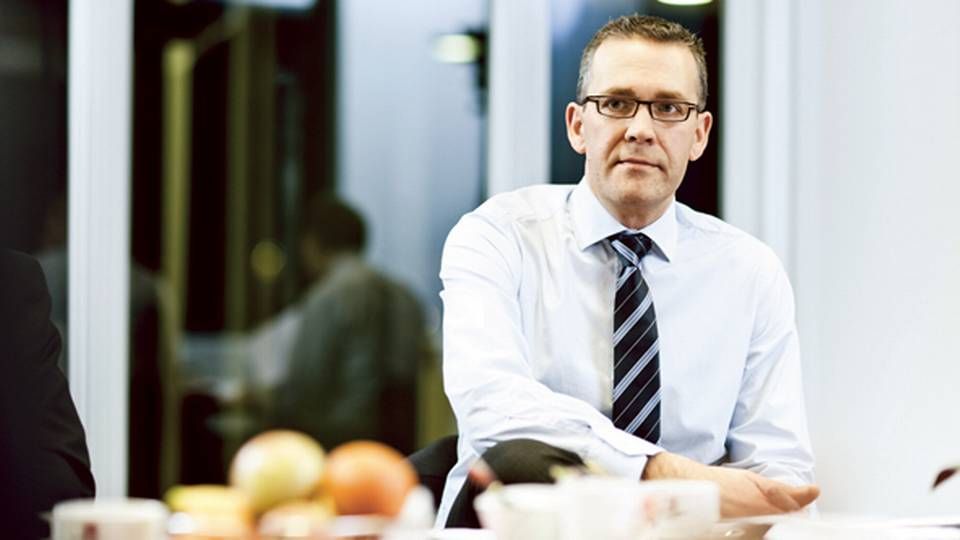 In a dry bulk marked labelled as difficult by optimists and hopeless by pessimists, Ultrabulk belongs to the group of companies which still do well and have a relatively positive view of the future.
The interim report for the first six months of 2012 showed a profit of USD 6 million and the company maintains expectations of a positive result for the entire 2012 of USD 15-20 million EBITDA. According to Ultrabulk CFO, Bjarne Skov Faber, the shipping company's focus on three areas has made the company with Chilean roots and domiciled in Copenhagen successful.
"We have long-term contracts stretching until after 2020. Partly, these are contracts we signed when the market did considerably better than is the case today so we profit from this. Furthermore, we lead a consequent policy of covering our bunkers so we have not been affected as much as others by the high oil prices and last but not least, we have not had any counterparty risks this year", Bjarne Skov Faber tells ShippingWatch.
Long contracts reassure
Of the long Ultrabulk contracts, especially the ten-year agreement with the German steel manufacturer Thyssen on freight of 50 million tons of steel plates from Brazil to Alabama in the United States reassures the company management. And the shipping company spends a lot of time checking up on clients and suppliers and "does not hesitate to categorically refuse companies we are not sure about", as Bjarne Skov Faber puts it.
"In this time of global insecurity, we spend quite some time examining how clients and suppliers perform. We look into their financial strength and reputation, draw on credit assessments from external bureaus and in general we make use of our network as suppliers of information. The last thing may result in information on whether or not a company where we charter ships pay their bunker bills", says Bjarne Skov Faber.
Good balance
He says that Ultrabulk is "well balanced" with both long-term contracts and a presence on the spot market but that the extensive long-term contract coverage provides a good platform of bringing home decent agreements in the present market.
"However, our margins are also under pressure and we will not dismiss that our clients return and wish to renegotiate our agreements just as we cannot dismiss that we will witness defaults by some of our clients or the owners we charter at. Our control of operations is conservative but we are also a part of the general market which is a difficult one and a market in which the competition will be fierce in the years to come with too many ships and a low global growth. We believe that a noticeable structural improvement of the market will not be seen until 2015", says Bjarne Skov Faber, adding
"But we are well-positioned and believe in the future".
As part of the company's long-term expectations to the market, Ultrabulk has placed an order of three to five handysize ships of 36-38.000 dwt which are to be delivered during 2014 and 2015. According to the shipping company, the ships' design is "super-eco" thus living up to the new demands of lower fuel consumption and cleaner exhaust gasses. The order has partly been placed following a wish from the clients.
Ultrubulk is primarily a ship operator. Of the 86 ships in the fleet, 26 are owned or long-term chartered. Only 2.5 ships are wholly-owned.